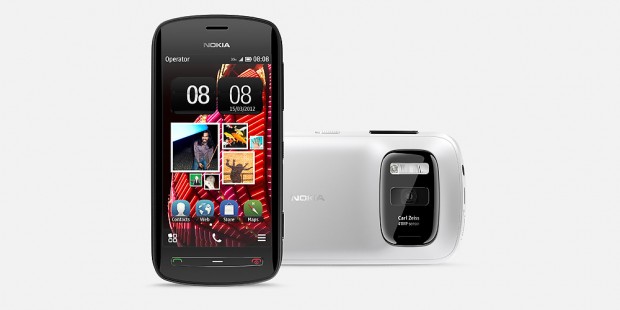 Remember the Nokia PureView 808? Sure, it ran the obsolete Symbian operating system at a time where everyone had mostly forgotten about it, but it's 41-megapixel sensor was a first for phones — and it was also amazing. Take a look at these specs!
Primary camera sensor size: 41.0 megapixels
Camera Flash Type: Xenon flash
Carl Zeiss Tessar lens: Yes
Camera Focus Type: Auto focus with two-stage capture key
Camera F number/aperture: 2.4
Camera digital zoom: 4 x
Camera minimum focus range: 15.0 cm
Camera focal length: 8.0 mm
Flash operating range: 4.0 m
That was in a phone. Now, according to a report from the Guardian, Nokia is going to unveil a Windows Phone 8 handset with that large sensor. The report says that it will be called the EOS, but Gizmodo notes that Canon has been using the EOS name for 25 years for its cameras, making it possibly illegal for Nokia to use the same name. Maybe a variation of the name should do it? Who knows, but Nokia might as well think of something original — a phone with Windows Phone 8 and a camera like this deserves at least an awesome original name, don't you think?
As for when we might find out if this rumor is true or not, we won't have to wait for very long. The report says it should be arriving at Mobile World Congress 2013 in Barcelona, which is at the end of the month.
Related Posts