It has been a while since we shared an Amazing Photo of the Day of national beauty. To make up for the extended hiatus, today we have an absolutely gorgeous shot to share with you today.
The following photo is of Crater Lake National Park located in the state of Oregon in the United States. Check it out: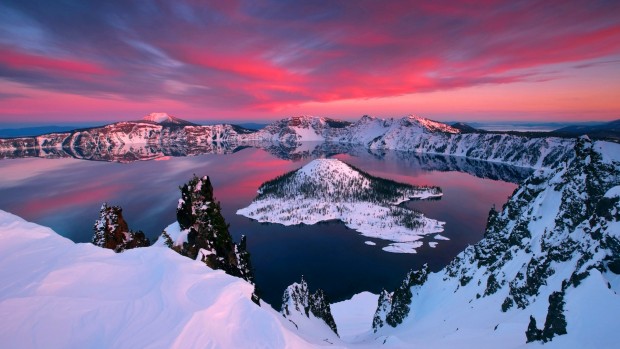 Wow!
Fun fact: the island you see in the middle of the lake is dubbed 'Wizard Island' due to how the island resembles a wizard's hat.
[via Reddit, photo credit: Tyson Fisher]
Related Posts