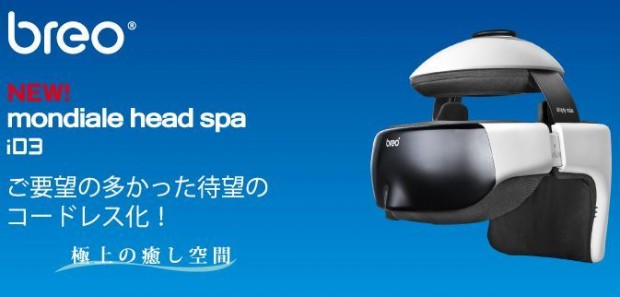 Japan makes some pretty wacky but cool things, and you can throw in the Mondaile Head Spa iD3 headset from Breo right there along with them.
If you're wondering what it does, it quite literally is a portable head spa — it will massage you using air-filled cushions that will gently inflate to squeeze down on your head area. But that wouldn't make a very complete spa experience now, would it? That's why the device is also equipped with heat pads, a vibration function, and headphones that play soothing music for your relaxation.
Despite coming fully equipped with all those things, can it really replace having a real human massage your head? Watch the video below and decide for yourself:
Okay, so the video probably wasn't very helpful. It might even discourage you as the girl using the the headset appeared to say that it didn't feel very good. But, if you are interested, the device is currently on sale for 29,800JPY which is roughly 320USD.
If only it allowed you to watch movies too.
[via RocketNews24]
Related Posts