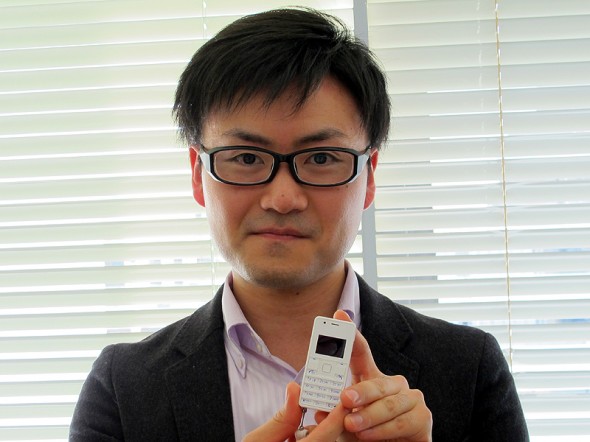 In a world where every phone's successor is getting bigger and bigger, and companies are trying to cram in all the latest and greatest tech, Japanese carrier Willcom announces the complete opposite.
The Phone Strap 2 WX06A is the successor to the original Phone Strap and Willcom is calling it "the world's smallest and lightest phone." It measures a ridiculous 32 × 70 × 10.7 mm and weighs just 32 grams. But I didn't even need to tell you that, just look at the image above. Look at that thing!
In case we haven't emphasized enough how small and light this phone is, Samsung's Galaxy S III measures 136.6 x 70.6 x 8.6 mm and weighs 133 grams. You would never think of it, but the S III sounds completely monstrous when stacked up with the minuscule Phone Strap 2.
In terms of er, specs, the phone continues its smaller-is-better theme. The Phone Strap 2 has a 1-inch display (what?!), infrared sensor and a whopping 2 hours of talk time. Yup, you heard it here first, more than just one hour of talk time is possible with this little guy. Groundbreaking stuff.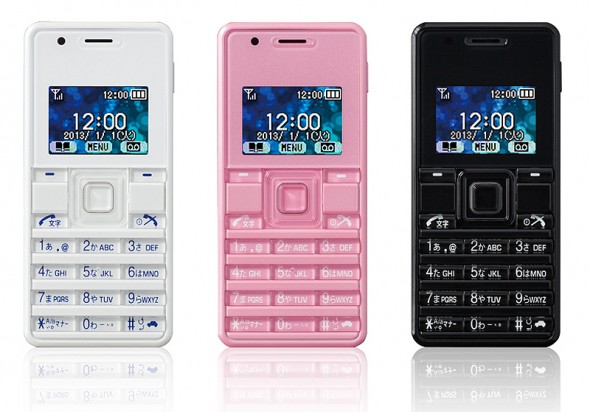 But on a more serious note, the phone can handle things like calling, texting and even email just fine. It's a Japan-only device, and as you can probably tell from the image above, will be available in white, pink and black. Only 12,000 units will be produced and while no pricing was mentioned, it's probably going to take just a tiny (sorry) investment to own the phone.
[via WILLCOM, Newlaunches, The Verge]
Related Posts