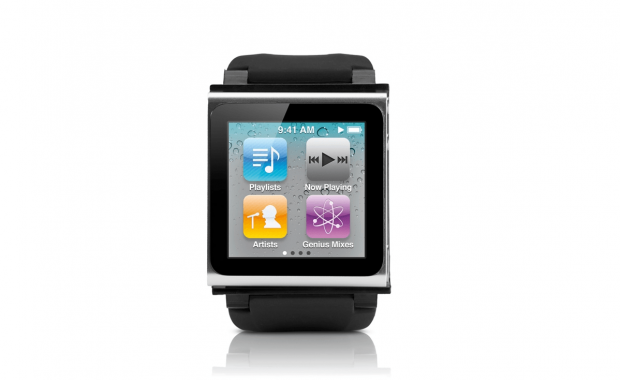 A report out of Bloomberg is claiming that we'll see Apple's fabled smartwatch project as an actual product as soon as this year. The Verge followed that news shortly after with additional information from sources claiming that Apple has chosen to rework iOS to run on the "iWatch."
Also included in the Bloomberg report are features that are being considered for the device, which include making calls and seeing incoming callers' identities and checking map coordinates. The device will reportedly have a pedometer that can be used for things like counting steps or tracking workouts, as well as bio-sensors that would allow the watch to monitor health-related data like heart rates.
Claims of the device making it to market this year are now ramping up as talks of Apple's rumored TV set are dying down. This might actually be the right move for Apple, as Analyst Oliver Chen says that margins on watches are 4 times greater than that of televisions.
Let's put into perspective just how lucrative this market can be for Apple. 10 percent of the PC market would give Apple $1.79 billion in gross profit. While 10 percent of the wristwatch market would net the company $3.6 billion in gross profit.
But whether or not a smartwatch, even if it was designed by Jony Ive can revolutionize the tech world just like the iPhone did remains to be seen — this could very well be Apple's next failure.
Do we even need a smartwatch? Comment and let us know what you think!
[via Bloomberg, The Verge, iDB,]
Related Posts