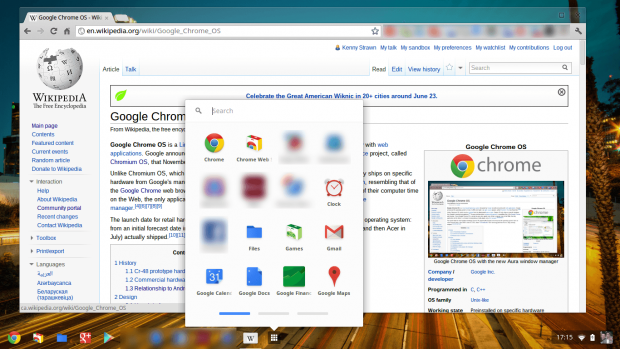 It would be illogical to claim Chrome OS is uncrackable, without exploits, and the safest operating system around. However, hackers taking part in the Pwnium 3 competition at CanSecWest Vancouver 2013 security conference were unable to crack Chrome OS… despite Google offering a whopping $3.14159 million incentive.
White hats (aka "ethical hackers", the people who report the exploits they find as opposed to exploit them for personal or financial gains) were challenged by Google to crack the WiFi model of Samsung Series 5 500 Chromebook running the latest version of Chrome OS. None were able to do so and thus no one collected any of the prize money offered by Google. Google is, however, looking for submissions that deserve "partial credit" for unreliable or incomplete hacks.
It should be mentioned that $3.14159 million prize money is the total Google was willing to give out and not for one exploit only. Rather, Google was paying up to $150,000 per exploit:
$110,000: browser or system level compromise in guest mode or as a logged-in user, delivered via a web page.
$150,000: compromise with device persistence — guest to guest with interim reboot, delivered via a web page.
Regardless of how Google structures the payouts, the big news here is Chrome OS was not compromised by what can be considered some of the brightness minds in digital security (or digital hacking, if you prefer).
Among the continual news of security breaches at various different companies using various different platforms, there is a becaon of hope for those looking for safe haven from hackers: Chrome OS. Okay, is that a bit too much? Maybe. Can I haz a Chromebook Pixel now?
[via TechCrunch, image via Wikipedia]
Related Posts