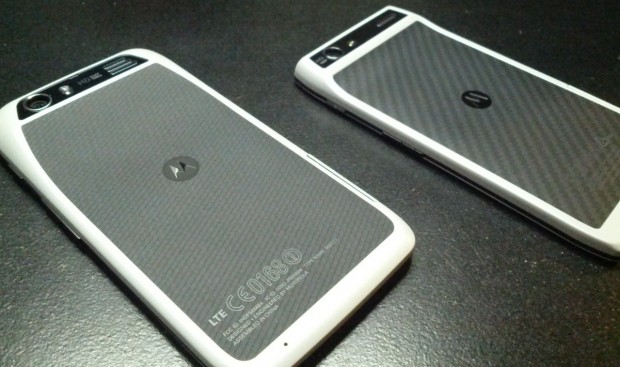 It's been known for awhile now that Google has been hard at work on a phone that they hope will battle it out for smartphone supremacy with the likes of Apple and Samsung. It's also been known that they're planning on making it a Motorola-built device and codenamed the X Phone. Now, we might know that phone's specs.
A report from Android World claims that Google's next big phone will be a 4.7-inch device with a full HD display, 16-megapixel camera and powered by a quad-core Tegra 4i processor. It will also come with the next version of Android, Key Lime Pie. Another interesting spec is that it will have a 5-megapixel front camera and have eye scrolling technology, which is a feature also rumored for the Samsung Galaxy S 4. The phone's dimensions will reportedly be 131.2 x 66.7 x 7.9 mm, and BGR notes that this makes it "slightly thinner than the DROID RAZR MAXX HD."
But perhaps the most interesting part is that the phone is expected to debut in May. You know what else is in May? The Google I/O event. I think it might be safe to say that the next version of Android won't be the only big announcement Google makes at the event.
Unless they announce that they're gonna start selling their talking shoe. Now that would be HUGE.
[via BGR]
Related Posts