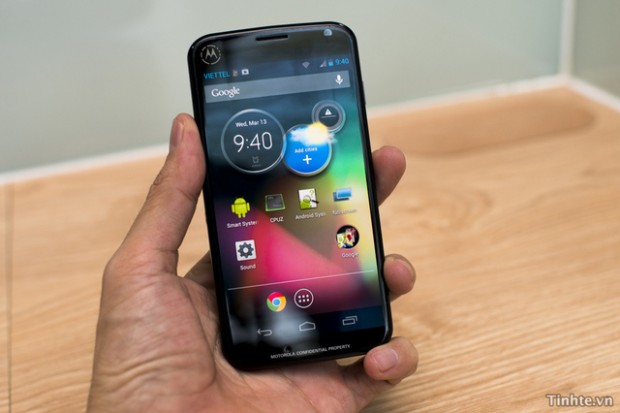 Last week we shared with you photos of what is most likely going to be the Google X Phone for AT&T. While those images were nice, they showed the X Phone (or 'XFON' as it is labeled) in a case… so we couldn't really get a good look at it. However, photos are now floating around on the web of the XFON without a case. And it looks awesome.
One of the photos of the X Phone, or rather what is expected to be the X Phone, are shown above. The other is the following: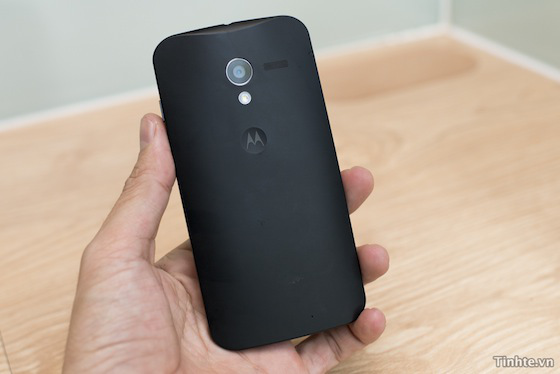 Maybe it is just me, but I think that design is awesome. It is modern and sleek without being too blocky.
Paired with this leak is a report (rumor, really) by 9To5Google which claims to be privy the specifications of the X Phone. According to 9To5Google, the X Phone will have 4.7-inch screen, 32GB storage (no microSD slot), and 2GB of RAM; will run Android 4.2 'Ghost' (which is likely a codename); will be available in LTE; will be on all four major US carriers (no information on international carriers); and will come in 25 different colors. Price and release date are unknown but it is expected to go on sale in July.
Well done, Motorola and Google. Now when will you sell me one? I'll take one in hot pink traditional black, please.
[via 9To5Google, Tinhte]
Related Posts