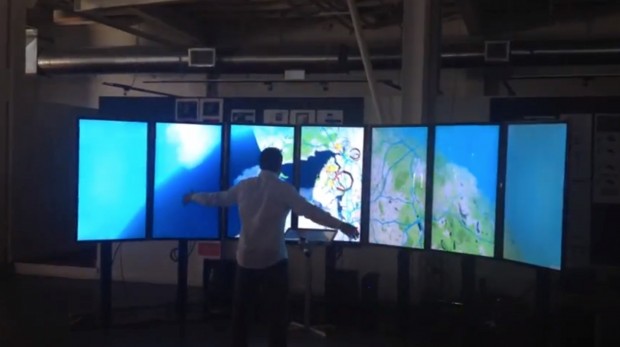 Google I/O is fast approaching (next week!), and some details of what's gonna be at the conference are now trickling out. We now have heard that there will be… skydiving in Google Maps?
Developed in collaboration with Instrument, Map Diving is an installation that will be available for I/O attendees to get their virtual skydiving on. The company says that it was built using "multiple instances of Chrome mashed up with the Google Maps Javascript API v3, Web GL, 3D CSS, web sockets and node.js." It's also got a Microsoft Kinect in there for motion-sensing.
Google recently showed off what it'd  look like in a developer livestream for Google Maps, which you can see below:
It probably won't be the useful thing to come out of Google I/O, but it'll most definitely be the coolest. Unless Motorola's X Phone shows up.
Related Posts