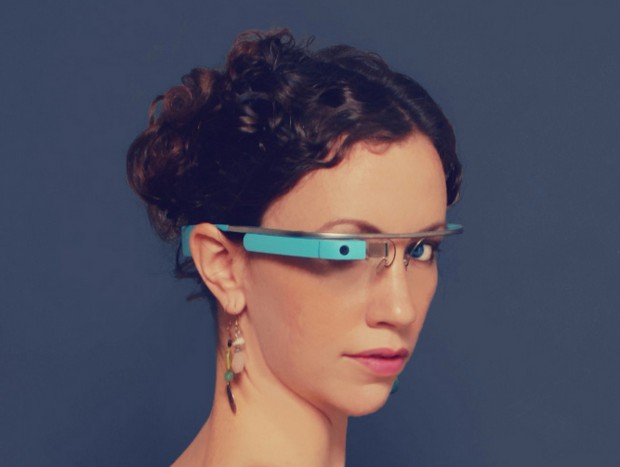 A porn app made its way onto Google Glass today, but it was pulled by Google merely hours after its release. Appropriately titled Tits and Glass, the app was design to let users take, upload, and rate pictures online (not video, surprisingly). According to the company behind the app, Mikandi, the advantage of Glass is the ability to get an "authentic look at the wearer's experiences."
But all that's really pointless anyway since Google isn't having any of that. Changes to its Glass Platform Developer Policies state that sexually explicit material isn't allowed on Glassware:
Sexually Explicit Material: We don't allow Glassware content that contains nudity, graphic sex acts, or sexually explicit material. Google has a zero-tolerance policy against child pornography. If we become aware of content with child pornography, we will report it to the appropriate authorities and delete the Google Accounts of those involved with the distribution.
What's interesting is that this new policy regarding sexual content was reportedly added hours before the release of the app. It's clear that it was most likely due to the attention that the porn app was getting leading up to its release and Google wanting to save itself from the inevitable headaches it might bring (privacy issues are trouble enough).  But it's strange that the company apparently didn't let the developers know of the change:
When we received our Glass and started developing our app 2 weeks ago, we went through the policy very carefully to make sure we were developing the app within the terms. We double checked again last week when making the site live on the Internet and available for install for testing during last week's announcement. We were not notified of any changes and still haven't been notified by Google. We also double checked our emails to see if any notifications of policy changes were announced, but we haven't found any such emails.
Those were the words of Mikandi CEO, Jesse Adams and in addition to that, he says the app will have to change to comply with the new policies. What changes they could possibly make is unclear at this point — because really, how do you make a porn app with no sexually explicit material?
[via VentureBeat]
Related Posts