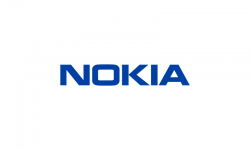 Come July 11, Nokia is widely expected to unveil the rumored Lumia 909 smartphone device running Windows Phone 8. This handset is also expected to come packed with a 41-megapixel camera, one that is similar to the camera lens found in the Nokia 808 Pureview. It is also possible the camera on the device could feature optical zoom, though that doesn't seem to be the case when viewing these newly leaked images.
Thanks to images posted by Twitter user @evleaks, we can confirm the Nokia Lumia 909 is heading to AT&T, along with having the new "Nokia Pro Camera" application installed to accompany what could turn out to be the best smartphone camera. Previous rumors suggest the Lumia 909 will have the same 4.5-inch 720p display found on the Lumia 928, and Nokia's iconic polycarbonate design.
From the leaked images, it is clear the phone is similarly aligned with recently reported rumors, which might not turn out to be a good thing. If the rumored information turns out to be solid, Nokia could find itself in unwanted problems with users who are fully used to 1080p resolution displays on their smartphone. This is not a fault of Nokia, the blame should be placed on Microsoft since the current version of Windows Phone 8 does not support resolutions higher than 720p.
If you find yourself interested in what Nokia is doing with its latest flagship device, you can tune into the live stream at Nokia's official blog, conversations.nokia.com on July 11.
[via Twitter @evleaks, image via @evleaks]
Related Posts