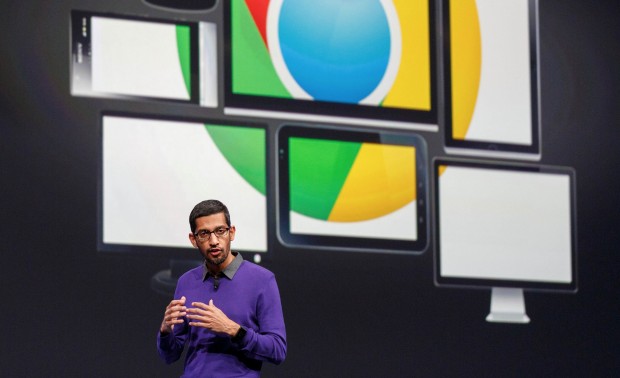 When Google I/O came and went without even a hint of Android 4.3, people were understandably disappointed — but all that could be changing next week. Google has sent out invites for press to an event with the senior vice president of both Chrome and Android, Sundar Pichai: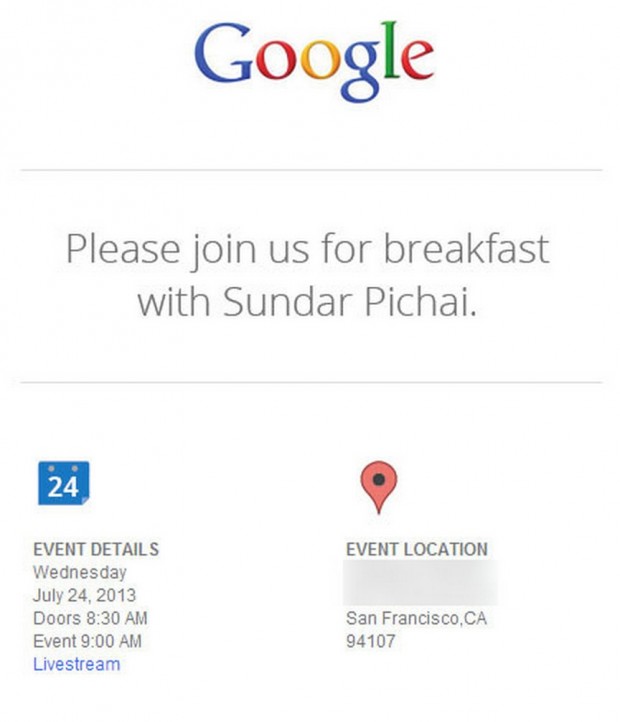 Google plans to broadcast the entire event on YouTube, so we can all see it unfold live. But hey, speculation is fun!
The changes that Android 4.3 would bring seem a little murky at this point. Support for Bluetooth Smart and an updated camera app are rumored to be part of it, but what significant additions could there be that would warrant it being called 4.3? Also, an appearance by the recently leaked Nexus 7 successor is definitely a big possibility.
Personally? I want them to bring out the Moto X — it's the perfect time shake things up.
What do you think Google will announce? Give us your best guesses (or hopes) in the comments below!
[via The Verge]
Related Posts