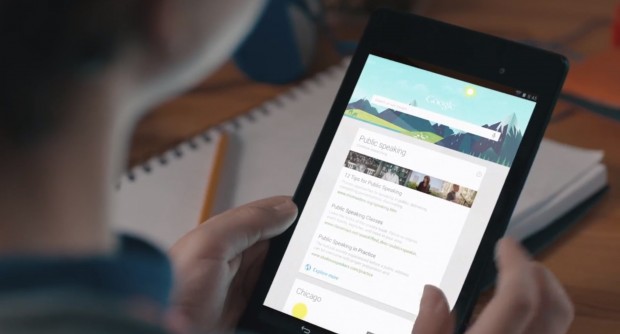 At Google's Chrome and Android event, the company announced the latest version of Android: Android 4.3. This is the third incremental upgrade for Jelly Bean and it adds somewhat minor but useful features to the operating system.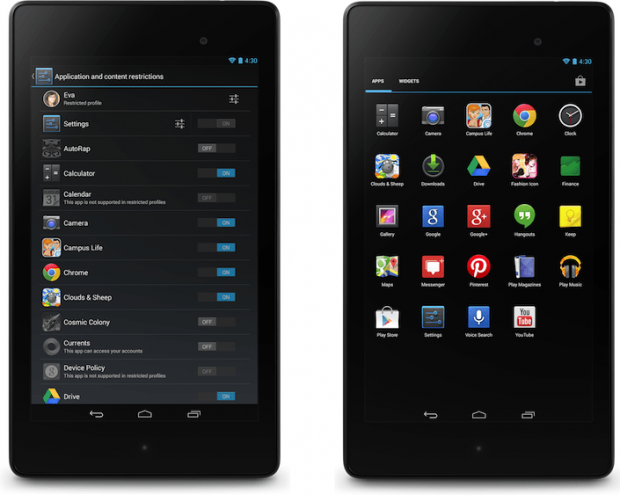 First off is restricted profiles. This allows Android devices running 4.3 to be used in a variety of new ways and makes it easier for multiple users to share one tablet. Parental controls can be enabled on one profile for instance, so that children that use the device are shielded from inappropriate content — also, their parents are protected from ridiculous amounts of unintended in-app purchasing. Google also says that retail stores should now be able to use Android 4.3 devices to showcase product information and as point of sale systems thanks to this feature.
Other new features in 4.3 include support for Bluetooth Smart, which means that apps will now be able connect to new, low-powered devices like fitness sensors or heart rate monitors. Google has also added always-on WiFi scanning, which should let your device continue to search for WiFi in a passive, less battery-intensive mode so you can continue to benefit from location services without having to use GPS. Finally, the dialer is getting a small but incredibly useful addition in the form of autocomplete for names and numbers.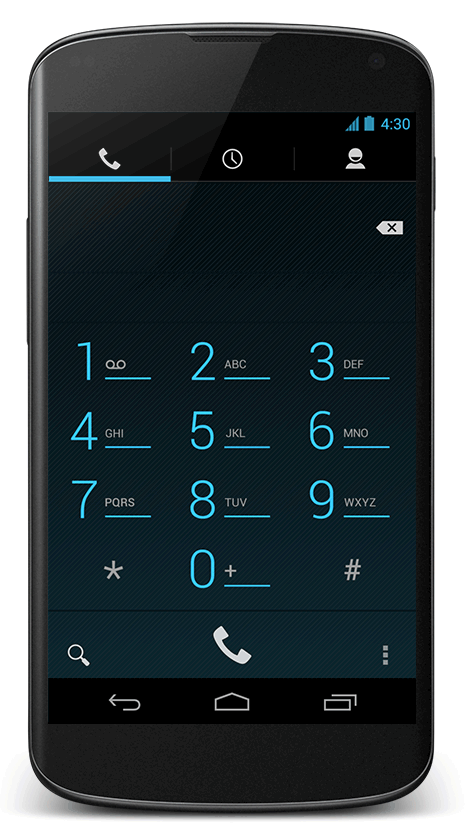 Android 4.3 is hitting the Nexus 4, Nexus 10, first-generation Nexus 7 and the Galaxy Nexus today. The Google Edition Samsung Galaxy S4 and HTC One on the other hand, are receiving the update "very soon." Sony has also said that the Xperia Z, Xperia ZL, Xperia ZR, Xperia Tablet Z, Xperia SP and Xperia Z Ultra will be getting updated to 4.3, but no timetable was provided.
If you prefer to download the factory images straight from Google and flash them yourself, just look for your device at the link below.
Factory Images for Nexus Devices on Google Developers Site
[via Google, Lifehacker, The Verge, Engadget]
Related Posts