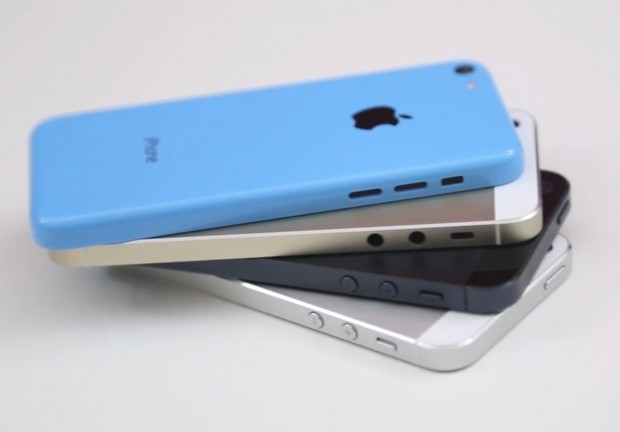 This video posted by AppAdvice gives us the best look yet at what is most likely Apple's next lineup of iPhones. It features both the heavily-leaked 'champagne' colored iPhone 5S, as well as a blue version of the lower-cost iPhone 5C. Take a look:
Early rumors of the iPhone 5S said that the phone would be gold, but after seeing the device more clearly in this video and in recent leaks, it's clear that it will be a subdued champagne style color instead. Seeing it side-by-side with the current black and white iPhone also shows that it would fit in quite well in the lineup. As for the iPhone 5C, the blue color is only one of many that the phone is expected to come in including green, red, yellow, and white. The front of the device will remain black.
Apple is expected to announce the new iPhones in an event on September 10th.
[via MacRumors]
Related Posts