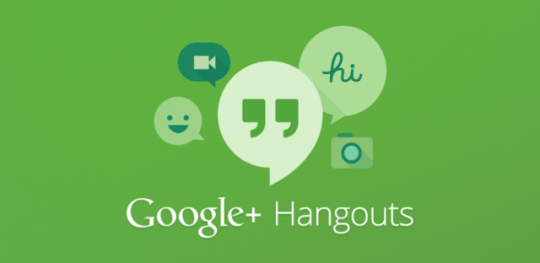 Google is about to make some changes to its Hangout service, which should make for a more pleasing experience. According to the company on its Google+ page, Hangouts will have the option to make video calls in full 720p HD with up to 10 people at the same time. Some users of Hangouts might have already seen changes, but for the rest of us, we'll have to play the waiting game.
In addition to adding support for 720p HD, Google is making another major step by completely removing support for the H.264 codec in favor of its own VP8 codec. Google launched VP8 a few years ago and have been slowly implementing the codec into its services, most notably, YouTube.
VP8 was designed to be fast and efficient when streaming video content, and, the codec is open source so now anyone can use it without the need to pay royalties. We understand that Google Hangouts 720p video streaming is only possible with VP8, mainly due to its efficiency and speed. This means your computer machine should perform relatively well during a Hangout video call with 720p HD turned on and running smoothly.
The best thing about VP8 is the fact that it does not require a plug-in to work. Finally, the death of the plug-in is upon us, and we're ready to embrace this change. Now, we'd like to see Google focus its efforts on ridding YouTube of H.264, it's has been too long a wait.
[via Google+]
Related Posts