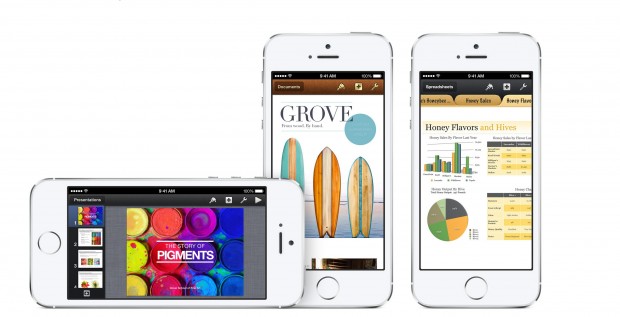 Nearly all of the announcements Apple made at its event yesterday were leaked beforehand, but this one clearly wasn't. In an unexpected move, Apple CEO Tim Cook announced that all new iOS devices beginning today will come with free downloads of the entire iWork suite, as well as iPhoto and iMovie.
iWork, which includes Pages, Keynote and Numbers, is normally priced at $9.99 each on the App Store. iPhoto and iMovie on the other hand are $4.99 each, which puts the total of all these apps together at $40, making this a significant addition to any iOS user's library of apps. The apps are also considered highly capable and are well-reviewed, which is probably why Cook said  "almost all our customers want these apps."
If you're in the market for a new iOS device this holiday season, this addition along with iOS 7 should only sweeten the deal even further.
Related Posts