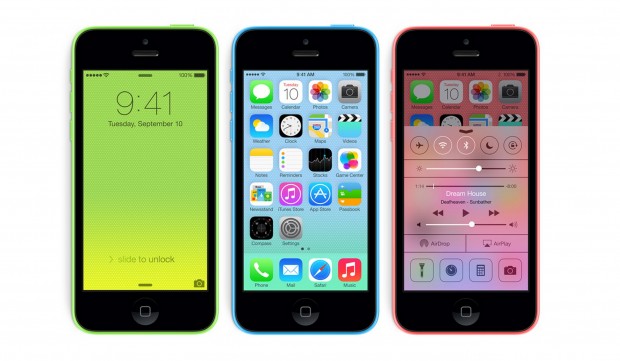 Apple has officially announced the long-rumored and heavily leaked iPhone 5c. The iPhone 5c is replacing the iPhone 5 in Apple's mobile phone lineup, and features a number of firsts for the company.
The iPhone 5c comes in multiple colors, much like an iPod would. It will come in white, pink, yellow, blue, and green. The body of the phone will be made of a glossy plastic that Apple says will feel "rigid" and "feel great in your hand."
Specs-wise, the iPhone 5c is almost identical to the phone its replacing, the iPhone 5. It has a 4-inch Retina display, A6 processor, 8MP camera and LTE connectivity. The only difference between the internals of the iPhone 5c and the iPhone 5 are its construction and a slightly larger battery.
To complement the variety of colors the iPhone 5c will come in, Apple will also be releasing these new colored matte cases for $29 each. The circle pattern is designed to complement the phone's color and will allow for 30 possible color combinations: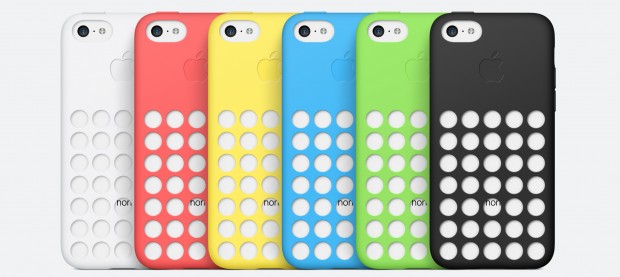 Perhaps the biggest draw of the iPhone 5c will be its price. The 16GB version of the iPhone 5c will start at $99 on a standard two year contract. The 32GB version will be priced at $199. Introducing a "new iPhone" at this price point instead of dropping the previous model's price is a key marketing and psychological move by the company that should generate interest in the phone as the "cheap" and "affordable" iPhone. While the iPhone 4S will remain an option at some carriers for the best price of free, the iPhone 5c has the allure of being a new model with a new design — at a price point that should prove attractive to many during the holiday season.
The iPhone 5c will be available for preorder on September 13th and will be in Apple Retail Stores on September 20th. Hit up the video below to see more of this device.
Related Posts