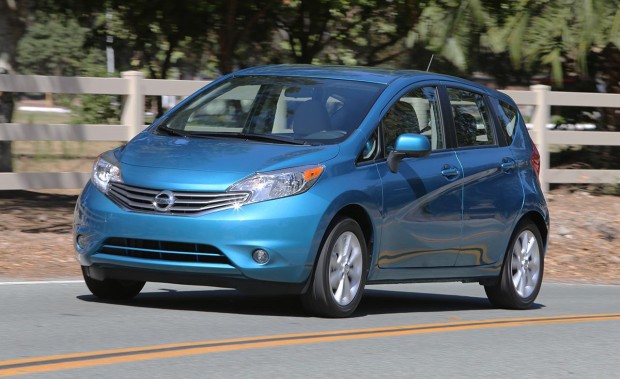 If you're an Apple fan with a liking towards iTunes Radio, then you'd likely want to have it in your vehicle. Well, you can, but you'll have to purchase a Nissan to enjoy everything iTunes Radio have to offer. Still, we're quite sure someone will come up with a fix that allows for iTunes Radio to work flawlessly in any car not too long from now.
According to Nissan, the car manufacturer is the exclusive launch customer for Apple's iTunes Radio service, which means only Nissan cars will come packed with the ability to drive on the country road while tuning into your favorites tracks on iTunes Radio.
The Nissan models to come with iTunes Radio are the redesigned 2014 Rogue compact SUV, and redesigned 2014 Versa Note and Leaf EV. Unfortunately, these Nissan models with the Apple software built in will only be available in the U.S. in the early stages, no word yet on plans for other countries.
"We see iTunes Radio as an integral part of our new vehicle launches and 'big moments,' riding the wave of interest and usage of this exciting new service to maximize exposure of Nissan's new models," said, Nissan North America vice president of marketing, Jon Brancheau.
"We're also adding iAd on iTunes Radio as a critical platform in support of ongoing campaigns, such as our college football and Heisman Trophy Tour initiatives. It's a great way for Nissan to reach the right audiences in the right markets."
The three new Nissan cars will go on sale this November, so keep an eye out for that if you're so in love with iTunes Radio.
Apple iTunes Radio is a direct competitor to Pandora, and is available on the iPhone, iPad, and iPod.
[via Mashable, image via Car And Driver]
Related Posts