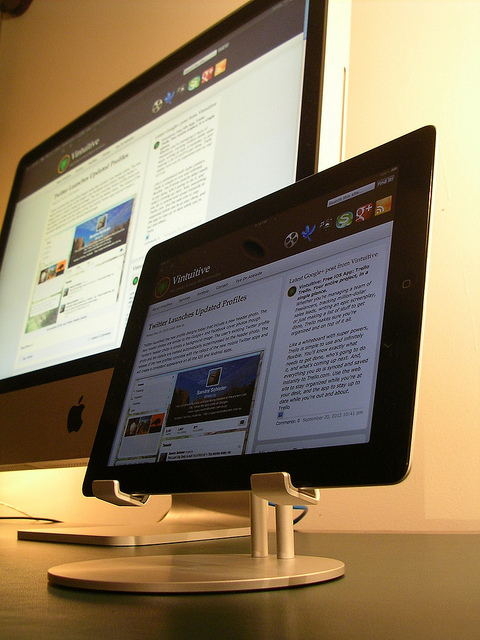 Apple is expected to launch a budget iMac which will be cheaper than the current 21.5-inch iMac, according to research analyst Ming-Chi Kuo of KGI securities who has a positive reputation for accurately predicting Apple's future product plans. He believes that the pricing strategy will boost iMac sales as the current iMac models start from $1299 which have resulted in low sales figures of the desktop PCs and that is what is said to have triggered this move. The current iMac lineup feature Intel's Haswell CPUs, 802.11 Wi-Fi and GeForce 700-series graphics.
According to Kuo, Apple is also planning to launch a 12-inch 'ultra-slim clamshell form factor' MacBook with Retina display similar to the one on the MacBook Pro. The new laptop will most likely have a Intel CPU like the new iMacs and would 'redefine laptop computing' like what the MacBook Air did. Kuo also mentioned of a third generation iPad mini in the works for 2014 but few details are known as the second generation iPad mini is yet to be announced.
Apple has also started working on the sixth generation iPad, which according to Kuo, will have a higher resolution than the Retina display on the current generation iPad. Meanwhile, Apple is ready to announce the next-gen iPad and the iPad mini later this month on October 22nd. So be prepared to get your hands-on the next-gen iPad and the iPad mini.
We hope these reports are true and don't turn out like the reports stating a "cheaper" iPhone emerged earlier this year which obviously didn't turn true and disappointed tech analysts and the consumers. (Spoiler alert: Apple's "budget" iPhone 5c is actually more expensive than iPhone 5s in some markets, like China.)
[via bgr]
Related Posts