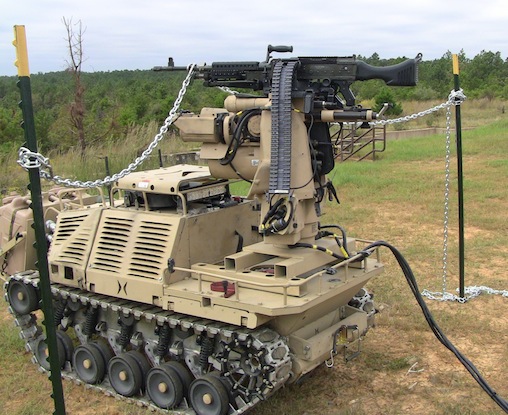 The U.S. Army is showing increased interest in having robots on the battlefield to assist individual soldiers. There might even be a day where robots are assisting other robots on the battlefield without a single human in sight.
The Fort Benning Army post in Georgia is holding a four-day event where commercial companies will have the chance to show off their robotic masterpieces. The event is said to begin on Thursday where a group of robots created by four companies will fire guns with live ammunition before the eyes of senior military officers.
We understand that companies like Northrop Grumman, 5D Robotics, HDT Robotics, iRobot, QinetiQ and Lockheed Martin will be at the event with robots for demonstration, according to Computer World. All robots should be able to maneuver rough terrains automatically along with carrying heavy loads.
"We've been looking at robots for years," said Keith Singleton, chief of the Unmanned Systems Team for the Maneuver Battle Lab at Fort Benning. "They save soldiers' lives. Robots can do things like investigate IEDs. There are some challenges, like mobility. You need it to go where you go. And there's security. You need to protect it from being taken by the enemy or having its weapons system taken."
We're confident in the future robots will become an active member of the army that soldiers rely heavily on just like any ordinary squadmate. It may take time for this to happen, but make no mistake, it will. Now, let's just hope when robots are smart enough, they will grant us mercy as creators.
[via Computer World]
Related Posts