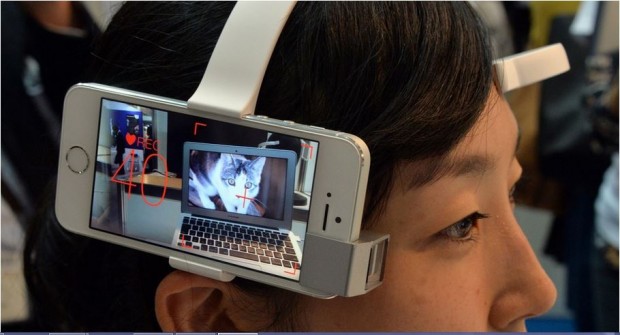 It may look weird but having an iPhone strapped to your head may be the next step in advertising. There is a new tool being developed that will scan your brain and record what interests you.
The Neurocam, as it is being dubbed, is a system that includes a headband and special equipment that is designed to capture not only what you see but you your body reacts to what you see. The headband is equipped to hold an iPhone that is then fitted with a prism so the camera can record point-of-view footage. The headband also includes EEG sensors that continually scan your brain looking for spikes. Any spike over 60, on a scale of one to 100, is considered an object of interest and recording begins.
The accompanying app is for use in a business to business environment. The information could lead to tailored marketing for the user. The data taken also includes the location where the wearer was when the interest was piqued. This information can then be used to help with urban development.
Not interested in wearing a phone on the side of your head? You can always go back to snapping pictures of what interests you and let your brain be left to its own thoughts.
[via Discovery News]
Related Posts