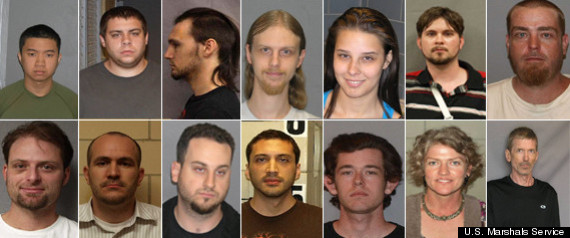 The PayPal 14, as they have come to be known, are a group of loosely connected people who are being charged after they (allegedly) participated in a protest against PayPal and others. They have recently been given a plea deal, but it is only good if 13 our of 14 plead guilty and take the deal.
The details of the deal have not been made public, but sources say that it is "exceptionally good, but very fragile." That doesn't sound too reassuring, but we'll have to wait and see how this story unfolds and we actually know what the deal is before anything else.
The PayPal 14 case has sparked a lot of controversy and seems to be a way for the government to attack Anonymous; Anonymous is a loose group of hacktivists who recommended back in December of 2010 that people use software to launch a lot of traffic onto PayPal, after PayPal stopped accepting donations for WikiLeaks, This caused the site to undergo a series of crashes for 4 days, due to traffic overload (aka DDoS attack). A little over a month later on January 27, of 2011, the FBI sent out 27 search warrants relating to this attack, collected at least a 100 computers that they believed were involved with the attack, which was named "Operation Avenge Assange."
Several months later 14 of those searched, dubbed the "PayPal 14", were charged under the Computer Fraud and Abuse Act. PayPal alleged that the attack did cost them millions of dollars in upgrades for security after the attack, though, when you look closely at some of the defendants in this case, it makes you wonder if the government's case have been taken too far.
Tracy Ann Valenzuela, for example is one of these defendants. She is a massage therapist and single parent who didn't believe she was doing anything illegal. "I saw something about PayPal shutting down payments to WikiLeaks, and I clicked on some other site and joined a protest," she said. "And next thing I knew, my house was surrounded by guns."
Of course, there is always two sides to a story and we may never know the real truth. But, still, it makes me wonder: who is to blame for the attack, who can be held legally accountable, and does PayPal — a service used by millions around the world, daily — not having the security in place to stop such an attack really the fault of others? DDoS attacks are illegal in the US, so there is some legal merit for this case; but blaming others for costing PayPal "millions" due to PayPal having to upgrade to a security system they should of already had is… stupid. Let us know what you think in the comments below.
Related Posts