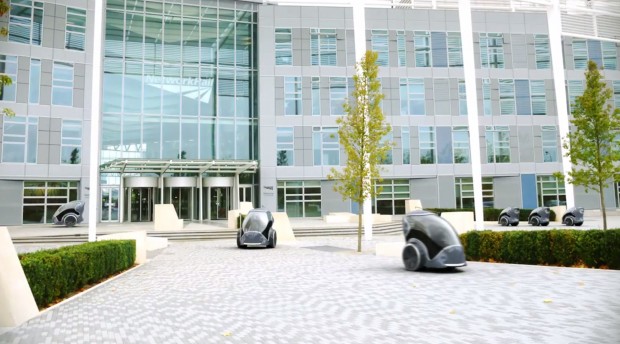 Milton Keynes, a town in the UK, will be getting driverless cars by 2015. According to the UK's business secretary, Vince Cable, the town will have a fleet of 20 "pods" that can accommodate two people and travel at a top speed of 12 miles per hour.
The pods will travel across special pathways that are shared with pedestrians, and sensors will prevent collisions. The first route will be from the town's railway station to a shopping center that is 20 minutes away by foot. Passengers will be able to book one of these pods through a smartphone app, and each pod will have a screen with access to the internet and other entertainment options. Trips are estimated to cost 2 pounds ($3.20), but the final amount is subject to a study next year. In 2017, the UK government will be expanding the £1.5 million project to a fleet of 100 cars.
While these pods are certainly not the first driverless vehicles in the UK, the ambitious project makes the wait for the rest of the world to catch up no more easier.
[via The Guardian, The Verge]
Related Posts