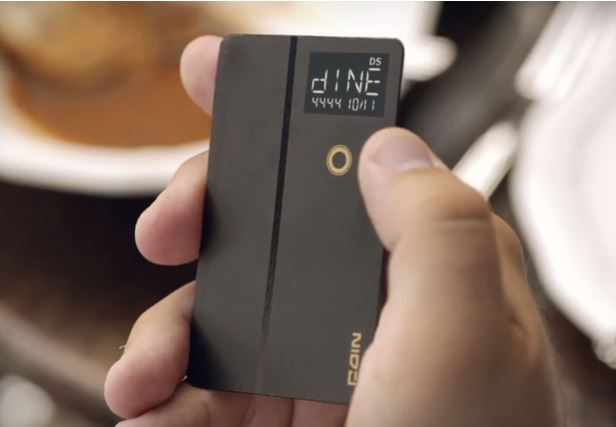 Feeling over ran by card after card in your wallet? Well, the makers of Coin hopes that is the case. This new card is designed to hold up to 8 debit, credit, and loyalty cards. You can easily swipe the card to pay for purchases or use it at an ATM just as though it was the actual card.
To load the cards onto the Coin you simply swipe the card you wish to load on a "Square" dongle that is attached to a smart phone. The information is then loaded onto Coin making it ready for use. The patent-pending magnetic strip can change depending on which card you want to use. You can choose which card by pressing the small circular button on the front of the card. The small display shows you the last four digits of the card you are using along with the expiration date and CVV.
The Coin operates on a battery that is designed to last for two years. It also uses Bluetooth Low energy protocol to stay linked to your smartphone. If the card and phone are out of contact for ten minutes Coin disables itself keeping you accounts safe.
Right now you can pre-purchase the Coin card for $55. After the card comes out in 2014 the price is expected to be around $100.
[via  The Verge]
Related Posts