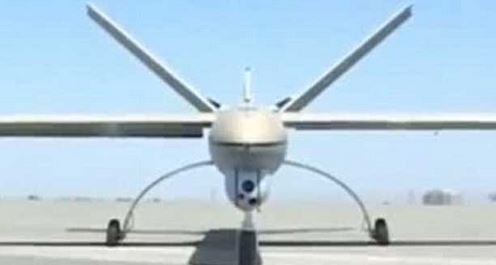 Iran's place in the drone race continues to excel. Recently the official Iranian IRNA news agency reported that there is a new drone being produced with the operational range of 2,000 kilometers, or approximately 1,700 miles. This drone, the Fotros, is the latest in a line of missile ready drones capable of going great distances.
"The Fotros drone has an operational range of 2,000 kilometers and can fly at an altitude of 25,000 feet with a flight time of 16 to 30 hours," says Irna Defense Minister Mohammad Dehgan.
At the unveiling ceremony Dehgan was quoted as saying the Fotros "shows that sanctions imposed by the enemies are not an obstacle to the progress of the defense industry."
Fotros is just the latest drone to be revealed. In September the Revolutionary Guard announced the Shahed 129 drone. This drone can also go long distances, about 1,700 kilometers, approximately 1,056 miles, and can carry eight surface-to-air missiles. It has a flight time of around 24 hours. They also unveiled the Yasseer a shorter range drone that can go for eight hours, fly with a range of 200 kilometers, approximately 124 miles, at an altitude of 4,500 meters.
Iran's push forward with drones that are good for not only surveillance but air-to-land strikes has some countries concerned, notably regional rival Israel and its ally the United States. Still, we have to say: when others can build them, why not Iran? Somewhat ironically, Israel and the US have one of the most advanced drone fleets in the world.
[via Geo.TV]
Related Posts