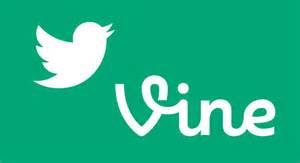 With the popularity of the six-second video sharing app launched by Twitter, everyone coming across Vine seems to be partaking in the fun that it provides. People post funny videos or videos of any kind that they like on Vine, and then the videos make the rounds on people's profiles, showered with praise, delight, popularity, and laughs.
In order to make Vine accessible for non-English speaking people, Vine has made its app on Android and iOS translated into 19 different languages. Vine has apps on Android, Windows phone, and iOS. Although, Vine has been translated into 19 different languages on Android and iOS, for Windows phone, no such plans have been mentioned. However, Vine is working on making the most popular videos accentuated from country to country. This means that the most popular videos from Germany, will be highlighted on the German-translated version of Vine. This conversion of Vine into different languages is going to bolster Vine's already powerful 40 million user base.
The new languages are the following: Danish, Dutch, Finnish, French, German, Indonesian, Italian, Japanese, Korean, Malay, Norwegian, Portuguese (Brazil), Russian, Spanish, Swedish, Chinese, Thai, and Turkey.
Related Posts