The worst of scumware, undoubtedly, are loggers. Whether it is a keylogger, or a different type of logger, these scumware have the potential to turn your world upside down by transmitting private information – such as credit card numbers, bank account information, social security number, etc. – to malicious people who will, without a second thought, use your information to their advantage. To help fight some of this, I have discussed KeyScrambler before, a software that is effectively an anti-keylogger. Zemana AntiLogger is a security software which takes that anti-keylogger aspect of KeyScrambler and expands on it by adding in various different anti-logging features to protect users from not only keyloggers, but many other different type of "logging "scumware.
Here is a detailed list of what Zemana AntiLogger can do, as per the developer: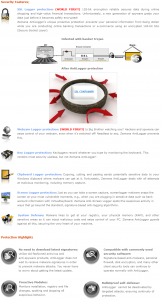 While I can't personally vouch for Zemana AntiLogger's performance (because I have not used it long enough to say how good or bad it is), on paper Zemana AntiLogger looks very impressive. Furthermore, another noteworthy aspect of Zemana AntiLogger is its ability to work side-by-side with other security software. The developer has compiled a list of security software Zemana AntiLogger is "compatible" with: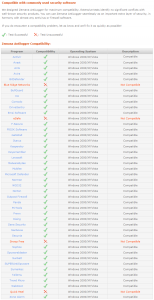 As you can see, according to the developer, Zemana AntiLogger works with most popular security software.
Usually Zemana AntiLogger would cost $34 (USD) per year. However, for a limited time – until January 31, 2010 12:00 PM EST – users can get 1 year of Zemana AntiLogger for free!
To get Zemana AntiLogger for free, follow these simple directions:
Version being given out for free: 1.9.2.164

Free updates: Yes – free updates for 1 year

Supported OS: Windows XP SP2+/Vista/Win7

Note: 64-bit not supported


Download size: 6.7 MB

At the promotion page, you will be given your license key:

Copy the license key.
Download and install Zemana AntiLogger.
After installation, you will need to restart your computer, so restart it.
After your computer has been restarted, run Zemana AntiLogger (if it doesn't start automatically on reboot), and register it with the license key you received earlier: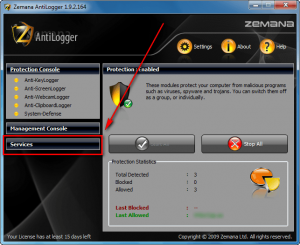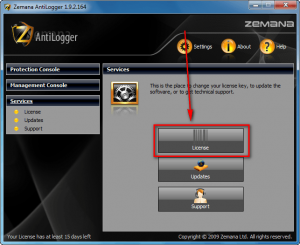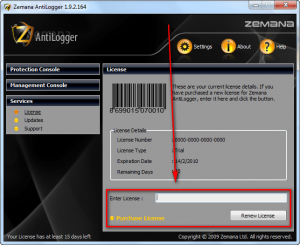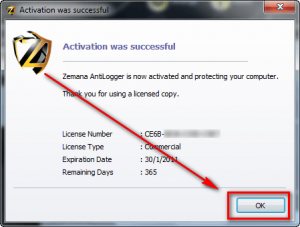 If you have any trouble getting Zemana AntiLogger, or any trouble with it in general, feel free to post below or contact Zemana support directly.
Thanks Ozzie!
Related Posts