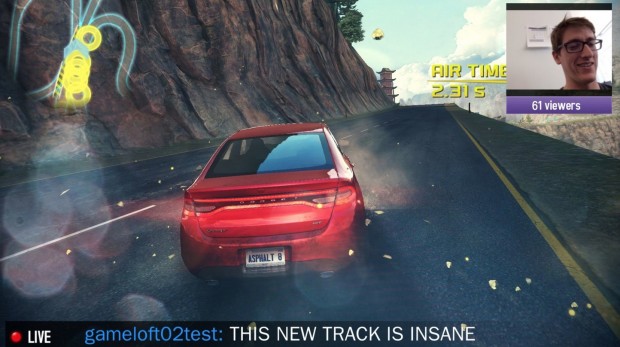 Twitch live streaming is going mobile with Asphalt 8: Airborne. The game will be the first mobile game with livestreaming capabilities, featuring the ability to broadcast not only the game, but also the player and their voice via their device's camera and mic.
Twitch announced that the functionality would be arriving as part of an update to the game's iOS version. However, the company did not say when or if the feature would be coming to the game on other platforms, namely Android, Windows Phone and BlackBerry.
Live streaming video games was largely a PC-only affair, though consoles began creeping in with third party DVRs being made available. Both the Xbox One and PlayStation 4 feature live streaming functionality built into the console. With Twitch making their way onto smartphones, it looks like live streaming is not only here to stay, but will be rapidly expanding in the near future.
Asphalt 8: Airborne's free update with Twitch live streaming does not have a release date, but Twitch says it will arrive in the App Store "soon."
[via Polygon]
Related Posts