After an exhaustive three weeks of voting, dotTechies have decided:  CCleaner, Mozilla Firefox, and Opera are our three favorite pieces of software.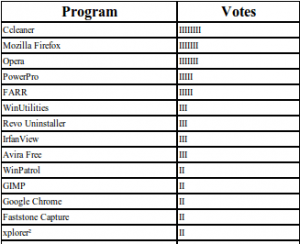 That is a screenshot of all the pieces of software with more than one vote.
View the table here.
CCleaner
CCleaner, called "a veteran in the field of privacy and registry cleaning" by Ashraf, is a popular piece of Windows cleansing software.
[Direct download – non-toolbar or portable version]

Mozilla Firefox
Mozilla Firefox, called "the most epic web browser ever" by me just now, is a web browser.  I'm using it right now to make this article!

[Direct download – portable version]
Opera
Opera, a we-have-everything Internet suite, is developed by… Opera software.  It has a unique interface that is designed to be easy to use.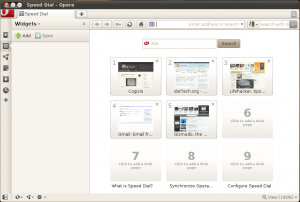 PowerPro
PowerPro "lets you take control of how you use Windows". It "supplements the Windows shell with rapid, minimal-mouse click access to your most used commands while taking up little system resources, and to provide utilities related to Windows start-up and time. PowerPro lets you take control of how you use Windows. Run commands and configure your system any way you want."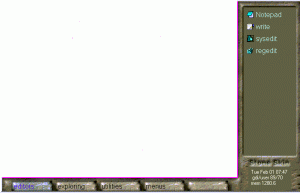 (Image from developer.)
Find and Run Robot (FARR)
FARR "is a program for keyboard maniacs — it uses an adaptive 'live search' function to rapidly find programs and documents on your computer as you type.
Press your chosen hotkey to display the FARR window, then just start typing the first letters of the application you want to launch and the results appear instantly. Hit enter to launch the top result, or refine your search with special modifiers and commands."
(Image from developer.)
WinUtilities
WinUtilities " is an award winning collection of tools to optimize and speedup your system performance. this suite contains utilities to clean registry, temporary files on your disks, erase your application and internet browser history, cache and cookies."
You can read Ashraf's review here.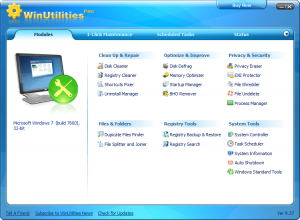 Revo Uninstaller
Revo is the defacto uninstaller around the interwebs.  Its unique algorithm detects files that the built-in installers leave behind, leaving your computer closer to the state it was in before the software we installed.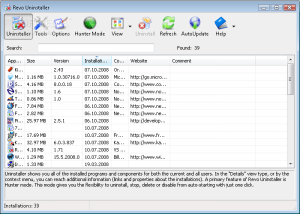 (Screenshot from Softpedia.)
IrfanView
IrfanView is "a very fast, small, compact and innovative FREEWARE (for non-commercial use) graphic viewer for Windows 9x, ME, NT, 2000, XP, 2003 , 2008, Vista, Windows 7."
(Image from developer.)
Avira
Says Ashraf, "if you are looking for the best protection, in terms of detecting malware, and are willing/are able to deal with the false positives, go for Avira."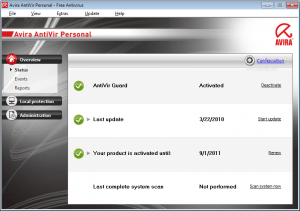 (Image from developer.)
Related Posts