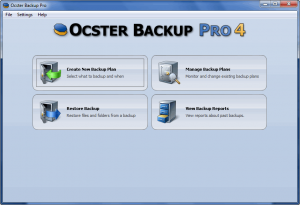 Ocster Backup Pro 4 is a commercial file-level backup software. These are all the features of Ocster Backup Pro 4 as per the developer: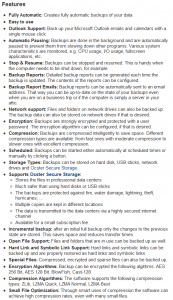 In the past I have reviewed Ocster Backup Pro 3 and was not particularly impressed by the software; however Ocster Backup Pro 4 may have made improvements where v3 lacked, I don't know, so be vigilant if you decide to get Ocster Backup Pro 4.
To get Ocster Backup Pro 4, follow these simple directions:
Version being given out for free: v4.12

Free updates: No

Supported OS: Windows XP/Vista/Win7

Download size: 20 MB

Special note: This freebie is only available for the next thirty days

Visit the Winload.de Ocster Backup Pro 4 promotion page and click on to begin downloading Ocster Backup Pro 4.
After the download has finished, install the program. Note you will have the option of selecting English or German during installation as the language for the program.
After installation has finished, run the program. You will be promoted to register the software. Click on "Register for Free":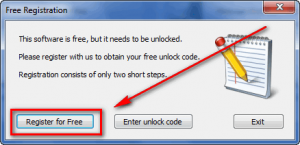 The registration page will open. Fill out the form…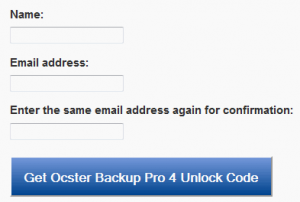 NOTE: You are also automatically subscribed to Winload.de newletters by filling out the above mentioned form.
…and click "Get Ocster Backup Pro 4 Unlock Code". If you did it properly you will get a confirmation message:
Check the inbox of the e-mail address you registered with. There should be an e-mail from Ocster <support@ocstermail.com> with the subject of Unlocking Ocster Backup Pro 4. In the e-mail there will be a link you need to click on: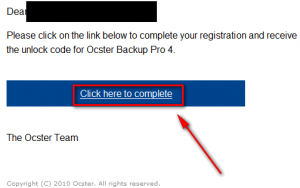 Click on "Click here to complete".
After you click on "Click here to complete" a web page will open that gives your registration code: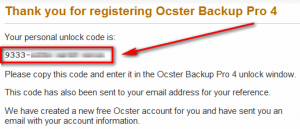 Copy the registration code.
Go back to Ocster Backup Pro 4 and finish registering the software with the registration code you received: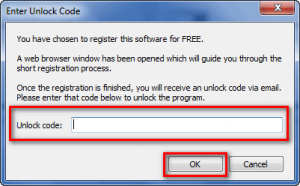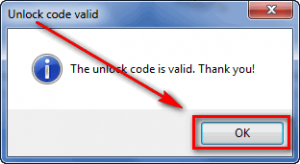 If you have trouble getting Ocster Backup Pro 4 for free, post below and I will try to help.
Thanks PeterB!
Related Posts