Software Description
Ashampoo Snap is a screen capturing tool that allows users to take screenshots (still images) and capture videos. Here is a description of the software and a list of major features, as per the developer:

(Click on the image to view in full size.)
dotTech Advice
Although Ashampoo Snap 3.50 is available for free via this promotion, it used to be sold for $9.95 (now Snap 4 is $19.95). For a $9.95 program Ashampoo Snap is surprisingly feature filled: It has multiple ways to take screenshots, including scrolling window, active window, rectangle freehand, and freehand; it can record videos; and has a fully featured built-in image editor. While I personally like FastStone Capture for screenshot taking and BB Flashback Express for video recording, for non-power users having screenshot and video recording features built into one tool is very handy, especially since Ashampoo Snap has a fully featured image editor. Give Ashampoo Snap a try if you are a non-power user and see how you like it. If you are a power user, I feel FastStone Capture and BB Flashback Express will be a better fit for you because
They are a bit easier to use in my opinion, such as not being forced to use the image editor in full screen in FastStone Capture and having a floating widget to easily take screenshots);
They have better features, such as being able to record videos in AVI, FLV, and SWF and having video clipping capabilities with BB Flashback Express as opposed to only WMV and no clipping capabilities with Ashampoo Snap.
Freebie Details
To get Ashampoo Snap 3.50 for free, follow these simple directions:
Version being given out for free: v3.50 Build July 1, 2010


Free updates: No


Supported OS: Windows XP/Vista/Win7

Download size: 18.5 MB



After you have finished downloading, install it. Take note during installation that Ashampoo tries to install Ashampoo toolbar: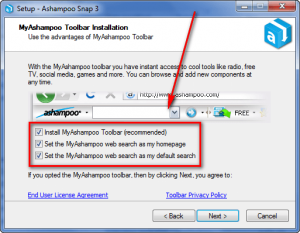 Be sure to uncheck all that if you don't want it (most of us won't want it nor do you need it to use Ashampoo Snap 3.50).
After installation, the registration page should open automatically. When the registration page loads, enter your e-mail address in the box shown and click "Senden":

Take note that in addition to registering for the free cdkey, you are opting in to receive Ashampoo "service letters". (You can opt-out of letters after you register via MyAshampoo.)
After you enter your e-mail address and hit Senden, what happens next will depend on if you have an existing account with Ashampoo or not:
Existing Account

You will be asked to login using your password:
After you login, Ashampoo Snap's registration key will be displayed to you:

New Account

You will need to check the inbox of the e-mail address you registered with. Look for an e-mail from Ashampoo <MrReg@ashampoo.com> with the subject of Registrierung (Schritt 1) … folgen Sie dem Link in dieser E-Mail. In the e-mail there will be a confirmation link you need to follow:

Once you follow the link, you will need to fill out a short form:

After you fill out the short form Ashampoo Snap's registration key will be displayed to you:
Run Ashampoo Snap 3.50. Registering Ashampoo Snap 3.50 is a bit different than other Ashampoo products – you are not asked to register the software outright. Rather, you have to take the initiative and register it: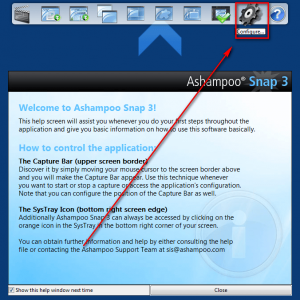 (Move your mouse cursor to the top edge of the screen to make the top bar appear.)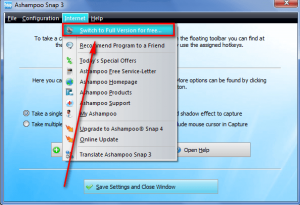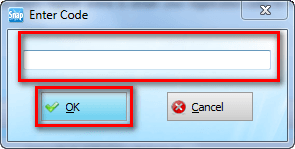 If you have any trouble getting Ashampoo Snap 3.50 for free, post below and I will try to help.
Thanks Sascha!
Related Posts