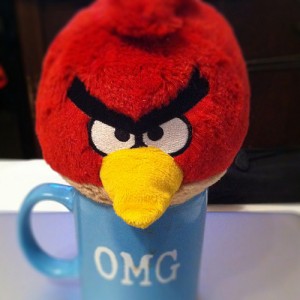 Introduced in December 2009 and achieved world domination by 2010, Angry Birds is an immensely popular mobile game that has take the world by storm. Although Rovio (the developer of Angry Birds) has iOS and Android to thank for Angry Birds' success, any competent business executive knows the the smart business strategy is to build upon a successful franchise; and Rovio has done just that.
Image Credit: etee
Since its original appearance on iOS, Rovio has ported Angry Birds to multiple different platforms such as Android (already mentioned), Maemo, webOS, and even Playstation 3. Most recently, however, Rovio has brought Angry Birds to the web browser: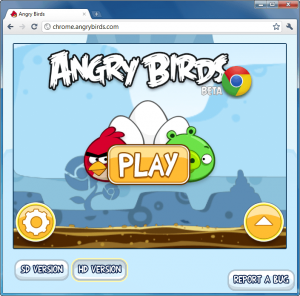 Earlier this month, Rovio released a beta version of Angry Birds ($0) playable via any internet browser. The online version of Angry Birds is written using WebGL/Canvas and is intended for use via Google Chrome (there is an Angry Birds plugin for Chrome available via Chrome Web Store). However, there is a website-version that works in almost all browsers (in addition to Chrome, I have got it to work in Firefox 4, Opera 11, and Internet Explorer 9).
Playing Angry Birds via the web browser involves the mouse only (you use your mouse to slingshot the birds), and can be played offline. (I am not too sure how offline play will work. It may only be for the Chrome plugin; or you may have to access the web version while you are online and then can disconnect from the internet later.) Your progress is saved locally so every time you visit Angry Birds, you can pick up where you left off.
For the most part I found the gameplay to be smooth, although there have been some instances of choppiness. Just the price one pays for world domination, I suppose.
You can access Angry Birds online via the following links:
Angry Birds website edition [All browsers]

Angry Birds plugin [Chrome only]
Related Posts