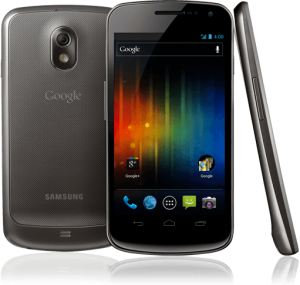 Want a Galaxy Nexus, Google's latest and greatest flagship smartphone? Good news! Google will be giving away 10 of the devices over the next 10 days, and all it takes is to solve a challenge to win one.
Each day for the next ten days Google will post a new challenege on their Twitter account. Challeneges can be either a puzzle, which must be solved as soon as possible to win, an image challenege – of which the winners will be selected by Google judges – or essay question, also of which the winners will be selected by Google judges. As long as you live in the US, Canada, UK, Australia, France, Germany, Hong Kong, Japan, Netherlands, Singapore, Spain, or South Korea you are eligible to take part in this giveaway.
Although the first challenge is already underway (it is a puzzle), it's not too late to get started. First, read the official rules, and second, follow @googlenexus on Twitter. There, you'll see a tweets about the challenges of the day from Google with "Android's message to you":

Once you have completed the challenge of the day, simply tweet your answer in the format Google dictates (they tell you how to respond for each challenege — read the tweets). Take note you may only enter once per day and if you try to enter multiple times you may be disqualified.
The first challenge – shown below – gives you an idea of how hard Google's challenges will be. (Can you decode this?)

Every day until November 21st @googlenexus will post a new challenge, sometimes with hints. If you're both timely and accurate in your answers to puzzles and creative in your answers to images/essays, Google could pick you and send a brand-new Galaxy Nexus to your doorstep. (No information on if it will be a CDMA version or GSM version.) Good luck on today's puzzle and all the ones from now 'til the end of the contest on November 21st!
Related Posts