One of the favorite aspects I enjoy about my new Android-based phone are the games. (I was deprived of mobile games while running WinMo, partly because my phone did not have a proper GPU and partly because apps are not WinMo's core competency.) It is always entertaining to pull up a game to play when I am out somewhere and have some free time; or, even to play them when I am bored at home. (Who said anything about Ashraf having a life?) So far I have played 4 really fun games; give them a try and you may agree:
(My high scores in all these games is actually higher than the screenshots show… I recently formatted my phone so I lost all my high scores/rewards/points =(.)
Robo Defense (Free and Paid versions available)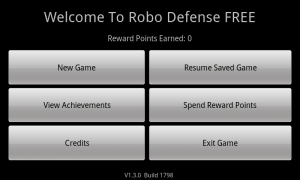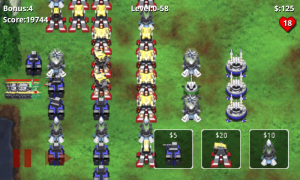 Robo Defense is your traditional tower defense game. The idea of the game is to defend a base from on coming "enemies" using towers to kill the enemy units. Every time an enemy reaches the main base, you lose one health; you have a total of 20 health and if you lose all your health the game is over.
Robo Defense is based off three basic towers – gun tower, missile tower, and slow tower – which can be upgraded multiple different times. As users win games, they earn points which they can use to buy "upgrades" such as stronger towers. There are different difficulties users can play at, so after you beat difficulty one, for example, you can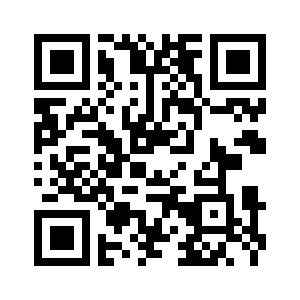 go onto difficulty two.
The free version is limited to one map, limited to up to level 10 difficulty, and is limited in how many and what types of upgrades can be bought. The paid version ($2.99 USD) provides more maps, and removes the cap on difficulty and upgrades.
Paper Toss (Free)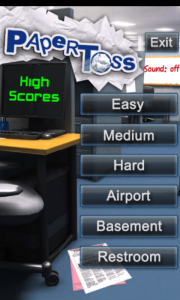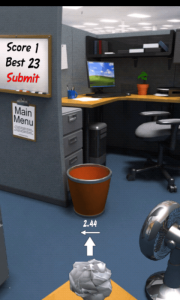 Paper Toss mimics the age-old pass time of shooting crumbled pieces of paper into a trash basket (hopefully a recycling one =D). Users simply swipe in the direction of which they want to throw the piece of paper, and it flies away towards the trash can. However, be warned: There is a fan that blows air that causes the piece of paper to deviate from its original pa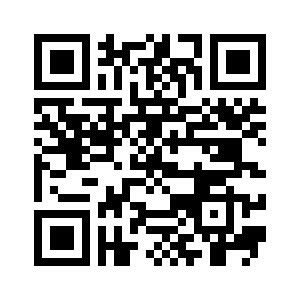 th; a simple swipe forward will not do…you have to calculate in the air (there is a number and arrow indicating the direction and strength of the air) in order to properly make it into the trash basket.
Paper Toss has 6 different levels, each level having its own difficulty, and the ability to share scores online.
My favorite aspect of this game are the great graphics (assuming you have a high-end phone with a GPU). The graphics are, frankly speaking, stunning.
ThrottleCopper (Free)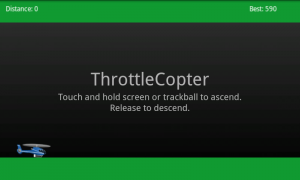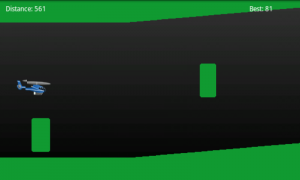 ThrottleCopter is a game which has only one objective: Fly the helicopter through a tunnel without crashing it. Touching and holding the screen/trackball makes the helicopter ascend (or rise) while releasing/not touch the screen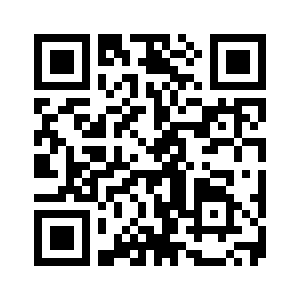 /trackball makes the helicopter descend (or fall). Hitting the green areas (the blocks, the roof, and the floor) crash the helicopter.
ThrottleCopter is very simple in the sense that it only has one level, only one difficulty, and the graphics are very basic. (ThrottleCopter does allow you to share scores online, but you need to install a third party app, ScoreNinja, to do that.) Nonetheless, it is very addicting.
Hamster Climb (Free)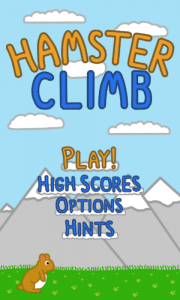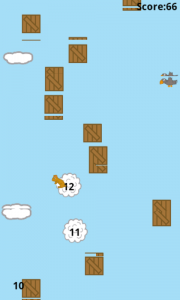 Similar to ThrottleCopter, Hamster Climb is another simple game with only one level, only one difficulty, and only one objective: Climb as high as you can – with the hamster – by "jumping" on falling cargo. The game ends when the hamster falls down back to the ground.
The h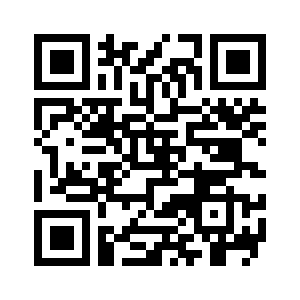 amster can either be controlled via touch (i.e. you touch where to make the hamster go) or via tilt (i.e. you tilt your phone where you want the hamster to go). Honestly, though, Hamster Climb isn't very fun with touch… tilt is where the enjoyment is at.
Hamster Climb allows you to share scores online, but it also requires ScoreNinja to be installed.
Do you play games on your cell phone? (Can be an Android phone, an iPhone, WinMo phone, BlackBerry, etc.) Share with us which ones are your favorites in the comments below!
Related Posts