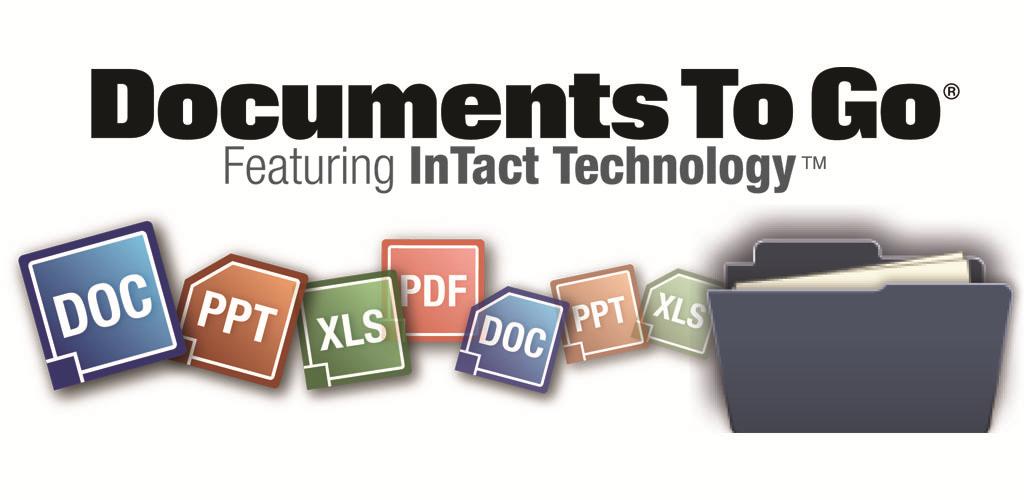 Well, well, well. What do we have here? Is that Documents To Go Full Version (regularly $14.99) on Amazon Appstore as the free app of today? My, yes, it is indeed. Looks like Amazon wasn't content with giving away OfficeSuite Pro 5 and Quickofffice Pro. For the next 24-hours (November 21, 2011 only) everyone can grab Documents To Go Full Version for free from Amazon Appstore: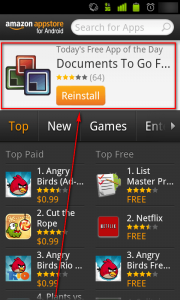 For those that don't know what Documents To Go does:
Whether you're an organization looking to mobilize your sales professionals or an individual looking to increase personal productivity, leaving your office or laptop behind does not have to mean leaving your crucial files and work behind.

Now you can get your work done no matter where you are by using Documents To Go to view, edit and create Microsoft Word, Excel and PowerPoint files as well as view Adobe PDF files on your Android-powered smartphone. And since it is full featured yet easy to use, Documents To Go is one mobile office suite that makes good business sense.
Now as I am sure most people know by now, Amazon Appstore officially is USA only. However, there is a work around that allows everyone (not just people in the USA) to get Amazon Appstore. So don't let your geographic location stop you from getting Documents To Go!
[Tip: Documents To Go Full Version is only a license key — it isn't the full app. You need to download and install Documents To Go Main App in order to use Documents To Go; Documents To Go Full Version will install the license key that will unlock the features that are only available in the paid version. You can download Documents To Go Main App from Amazon Appstore or from Android Market. Android Market typically has more updated versions of apps so I recommend you do the following. Download Documents To Go Main App from Android Market (it's free). Then go to Amazon Appstore and get Documents To Go Full Version from free app of the day. Once you install Documents To Go Full Version, it will unlock the paid-only features in Documents To Go Main App.]
Documents To Go Full Version [Amazon Appstore]
Related Posts