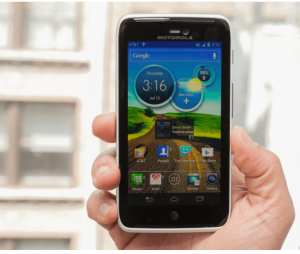 The Motorola Atrix HD is the third installment in the Atrix saga and one of the most affordable smartphones on the market today. On July 15th, the Atrix HD came to AT&T in the USA at a price of $99.00 with a two-year contract. The price makes the smartphone a good substitute for the HTC One X and the Samsung Galaxy S III if you do not have the funds to get either of these.
The Motorola Atrix HD is the company's only handset to come with Ice Cream Sandwich pre-installed. There are a few features that make this smartphone a good, cheap Android device that can compete with other Android-powered phones and still impress you.
The Motorola Atrix HD is run on the same Snapdragon S4 that powers both the Samsung Galaxy S III and the HTC One X, elevating it on par with the other two Android devices in terms of performance. In addition to the 1.5GHz dual-core processor, the Atrix HD comes with 1 GB of RAM, Adreno 225 GPU, 8 MP camera, front camera, and LTE connectivity.
The major drawbacks to the smartphone is that it has a terrible battery life and lasts for 5:30hrs only, while the One X lasts for 8:55hrs and the Galaxy S III lasts 9:10hrs. Also, the 8-megapixel camera is neither good nor bad and the device struggles to take decent photos if there is too much contrast in the lighting.
The Motorola Atrix HD is the smartphone to buy if funds are tight; however, if money is not a problem, either the HTC One X or Samsung S III would be a better buy.
[via Engadget]
Related Posts