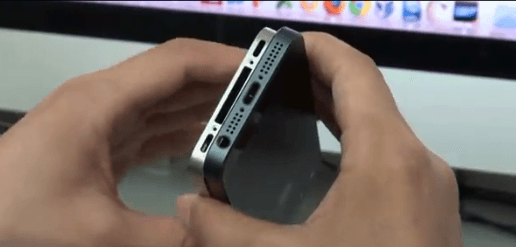 Rumors of Apple products never seem to cease, do they. Well, at least not this particular rumor. Earlier this summer there were reports Apple would be modifying the 30-pin connector port on the iPhone. Now Reuters is more or less confirming the rumor stating Apple plans on introducing a new 19-pin port on the iPhone 5, replacing the 30-pin port Apple has traditionally used.
According to Reuters, which quotes "two sources familiar with the matter", Apple is shrinking the 30-pin port to make room to move the headphone jack to the bottom of the device. This, of course, means many existing iPhone accessories will be incompatible with the iPhone 5. So you better get ready to shell out more doe to purchase new gear.
Why exactly is Apple doing this now? Well no one really knows but my guess is Apple has decided that if they are going to give the iPhone 5 a larger screen (hence making many existing iPhone accessories obsolete), then they might as well make other changes to the device that have been in the pipeline. Plus, Apple likes to project a "modern" image for its products; how modern is a overly sized 30-pin port when Android devices utilize small microUSB ports?
It isn't entirely clear if Apple will provide some sort of compensation to iPhone owners who's accessories, such as wires, will not work with the iPhone 5. Maybe a converter jack?
[via Reuters | Image credit: Macrumors]
Related Posts