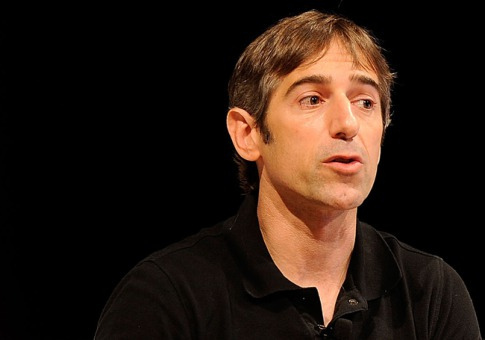 Zynga, the social game maker famous for titles like FarmVille and Facebook spam, became a public company in 2011 when it held its IPO (Initial Public Offering). Offering 100 million shares at $10 a pop, Zynga was valued, at that time, between US$7-9 billion depending on how you calculated the value. Yesterday Zynga posted a terrible second quarter and saw its share price drop 41% in one day; shares are currently floating around the US$3 mark (US$3.11 at the time of this writing, to be exact) meaning the company now has a market capitalization of roughly US$2.31 billion.
It isn't so much the failure of Zynga as a public company that is the issue at hand, although I'm sure many people who invested in Zynga are worried. The issue at hand is: many Zynga insiders dumped millions of shares prior to this stock semi-collapse.
As reported by Yahoo, Zynga CEO, CFO, COO, General Counsel, and a bunch of investors (which includes Google) unloaded millions of dollars worth of stock in April 2012:
Marc Pincus, Zynga's CEO, sold 16.5 million shares for $200 million
Institutional Venture Partners, a Zynga investor, sold 5.8 million shares for $70 million
Union Square Ventures, a Zynga investor, sold 5.2 million shares for $62 million
Google, a Zynga investor, sold 4 million shares for $48 million
SilverLake Partners, a Zynga investor, sold 4 million shares for $48 million
Reid Hoffman, a Zynga investor, sold 688,000 shares for $8.2 million
David Wehner, Zynga's CFO, sold 386,000 shares for $4.6 million
John Schappert, Zynga's COO, sold 322,000 shares for $3.9 million
Reginald Davis, Zynga's General Counsel, sold 315,000 shares for $3.8 million
And so on…
In total, US$516 million of Zynga stock was sold by insiders in April 2012.
The insiders sold the stock in April so it isn't exactly right before the stock price fell so drastically. However, April is the start of the same fiscal quarter that Zynga reported yesterday, meaning Zynga insiders sold millions of shares in the same quarter that the stock crashed.
Of course it should be mentioned many of the above-mentioned still have significant stakes in Zynga (e.g. Marc Pinus still owns 67.7 million shares, according to Forbes); so it wouldn't exactly be fair to accuse them of selling out before it crashed since a crash would hurt them significantly, too. However, I would be surprised if accusations of insider trading don't arise from these reports. We shall wait and see what happens.
[via Kotaku, Yahoo | Image credit: Institute of Policy Studies]
Related Posts