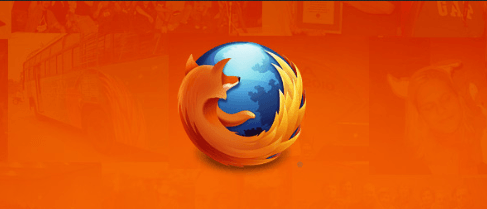 Back in July dotTech covered the features to expect in Firefox 15. Now Firefox 15 has been officially released and we know exactly what it brings with it. Let's take a look.
Out of all the major changes to Firefox 15, the most significant changes for end users are the following:
Less RAM usage. As explained in June, Mozilla has been working hard at decreasing RAM used by Firefox and, to an extent, Mozilla has been successful at plugging Firefox memory leaks. Until now, however, Mozilla was not able to tackle memory leakage from Firefox add-ons. Firefox 15 changes that. Firefox 15 has improved add-on RAM usage management capabilities. In other words, if you use Firefox add-ons, you should see little to no memory leaks related to those add-ons.
Real silent updates. Mozilla has been touting silent updates for Firefox for a while. However, until now they haven't truly been silent updates — users still receive some sort of prompt or notification of an update. Firefox 15 brings "real" silent updates, such as what you see in Chrome. You should no longer see Firefox update notifications or prompts — Firefox should update on its own (unless you disable automatic updates).
Native PDF reader. Mozilla is working on bundling Firefox with a native PDF reader meaning users will no longer have to download a third-party PDF program to view PDFs in Firefox. Take note, however, in Firefox 15 this native PDF reader is only in its beginning stages — it is not ready for public use yet. Firefox 15 sees the foundation laid for this PDF reader; expect it to appear in later versions.
Other changes in Firefox 15 you may or may not care about are:
WebGL enhancements
Localization in Maithili
New JavaScript debugger
New "Responsive Design View"
Native support for Opuc audio format
Ability to trigger "Page Inspector" on or off
If you want to learn more, you can hit up the official Firefox 15 release notes. If you don't want to learn more and just want Firefox 15, you should see a Firefox 15 update pushed to you through Firefox's automatic update or, if you don't want to wait, you can hit up the link below to manually download Firefox 15.
Firefox 15 download page | Firefox 15 official release notes
Related Posts