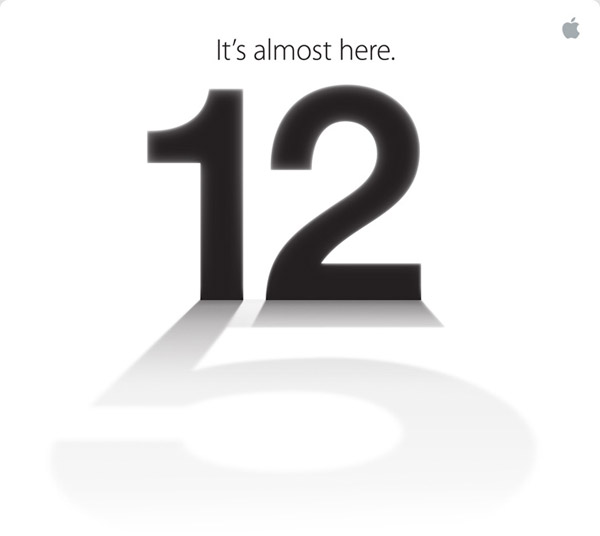 Until now we were 99% certain Apple would be unveiling the iPhone 5 on September 12, 2012. Now we are 100% sure — Apple has just sent out official invites to a press event on September 12, 2012 in San Francisco, California. Of course Apple hasn't provided details as to why they are holding this event but, seeing as rumor after rumor has indicated a Sept 12 unveiling of the iPhone 5, the event is very likely going to be for the iPhone 5.
If you believe in omens, take a look at the image Apple included in their invites (shown above). Do you see how the shadow of "12" makes a "5"? Yeah… way to be subtle there, Apple. And kudos to your graphic designers — nice Easter egg.
Sadly enough dotTech was not invited to the Apple event. (Tim Cook probably didn't want me showing up with my Samsung laptop and Samsung smartphone.) Still, we will be covering the major developments of what Apple reveals, so stay tuned! Oh and feel free to send letters of complaint to Apple's PR department for not inviting us.
[via Engadget]
Related Posts