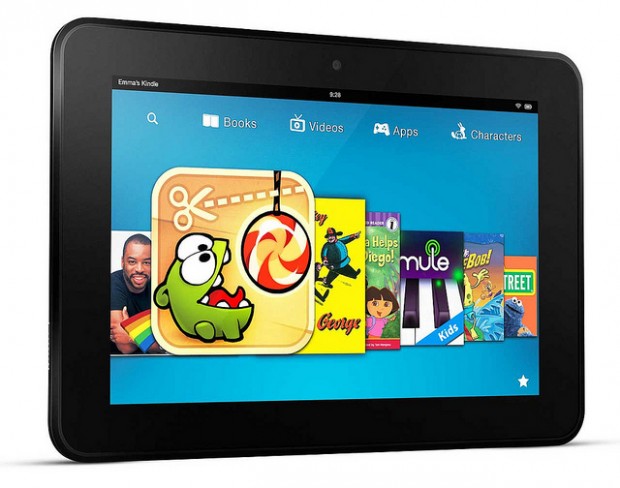 Since the start of iPad Mini rumors earlier this year, many people predicted it would shake up the current 7-inch tablet market, much like what Apple did with the iPhone and the iPad. Has it done so? It is too early to tell. However, Amazon is already letting everyone know that the iPad Mini did not hurt Kindle Fire HD sales but rather helped them.
In response to a question about how the iPad Mini affected Kindle Fire HD sales, Amazon spokesperson Drew Herdener said:
Wednesday was the $199 Kindle Fire HD's biggest day of sales since launch and up 3x week over week.
Presumably Herdener means the 7-inch Kindle Fire HD but that isn't necessarily the case.
Of course Amazon does not release, and has not released, exact sales numbers for the Fire HD. So while we know that Kindle Fire HD sales increased three-fold during the week of iPad Mini release, we don't know exactly how many Kindle Fire HDs were sold. However, even without exact numbers, the increase in Kindle Fire HD sales, which starts at $199 for 7-inch version and $299 for 8.9-inch version, does tell us one thing: Apple has arguably missed their chance to reinforce their tablet dominance by pricing the Mini too high, at $329. Arrogance or genius? Only time will tell but so far it isn't looking good for Apple.
[via AllThingsD]
Related Posts