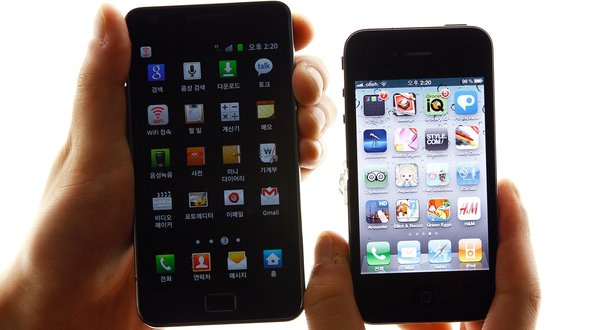 The AFP is reporting that top Samsung executive J.K. Shin has made comments indicating that they have no plans to reach a settlement with Apple on their ongoing patent lawsuit battles around the world. This is in contrast to the current situation with HTC, who has agreed to a 10-year patent licensing deal with Apple. Apple and Samsung are doing battle in multiple courts across 10 nations, with both tasting victory and defeat across different battlefields.
It should be noted that HTC too was very adamant about not giving up against Apple, as recent as August. However, it should also be noted that HTC suffered defeat after defeat at the hands of Apple whereas Samsung is fairing very well. Aside from the $1.05 billion fine (which is pending appeal), Apple has only won few, short victories against Samsung on its rampage against the Korean giant. In fact, Samsung has not only emerged largely unscathed but holds the higher moral ground (thanks to its underdog status) in the eye of many consumers. So while this may change in the future, right now Samsung has no reason to throw in the towel.
It is unfortunate that majority of the news that we hear involving these two companies has been about lawsuits. The technology industry in general has been flooded with lawsuits regarding patent battles among many major companies. The theft of ideas is definitely not a good thing, but these countless patent battles will only stifle innovation, not encourage it.
Related Posts