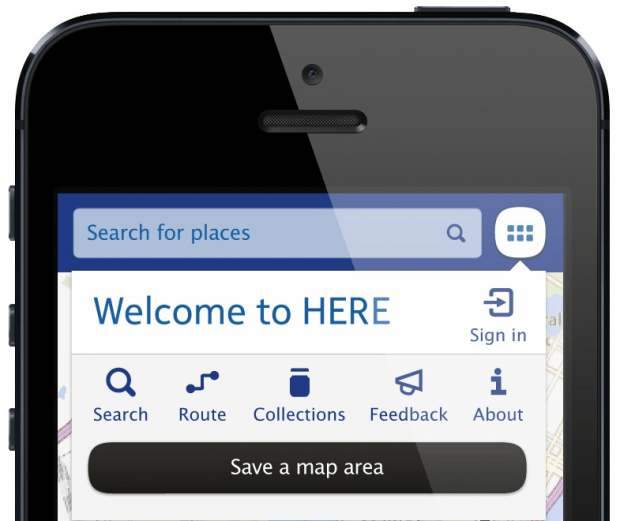 Nokia previously claimed it does maps and navigation better than Apple (and Google). Now Nokia wants to proof it to you via its official Nokia HERE Maps for iOS.
Nokia has released its much-anticipated HERE Maps for iOS on the App Store today, as a free download. According to BGR, on the day it was launched (this past Tuesday), it was ranked #101 in App Store's top free apps at 8:35 AM. A whopping fifteen minutes later, the app skyrocketed all the way to #32. A quick glance at Apple's top 10 free apps charts will also show you that it has even reached the number 1 spot in some countries, such as Austria and Greece.
Google is also expected to submit its own standalone Google Maps app to Apple in the very near future, albeit with many doubting its chances of being approved. Nokia HERE Maps was (is) so successful on iOS, I can only imagine how well standalone Google Maps will do… when (if) it comes out.
In the interest of keeping their customers happy, Apple would do well to approve Google Maps because if there's one thing you can take away from the Nokia HERE Maps story, it's that it is very clear that many iOS users are unhappy with Apple's current in-house mapping solution. Why else would a maps app be so popular that it could climb the charts so quickly and even top the charts in some countries? Clearly there is large dissatification with current iOS navigation solutions.
Are you an iOS user frustrated with iOS Maps? Hit the download link if you wanna give Nokia HERE Maps a shot.
Nokia HERE Maps on Apple App Store
[via BGR]
Related Posts