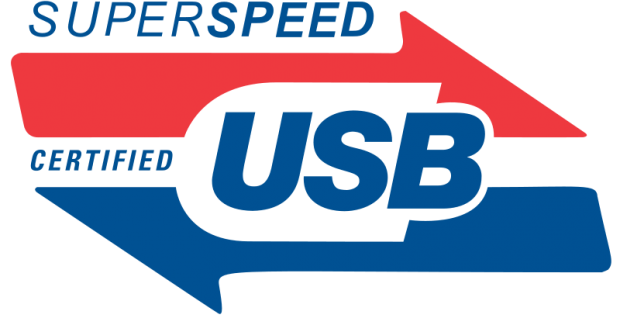 Are you unsatisfied with the current speeds that your USB 3.0 devices give you? Worry not, as the organization has announced a new upgraded specification that will bring higher speeds using the current connections.
The new enhanced SuperSpeed USB 3.0 spec will double the current transfer speeds of 5Gbps to 10Gbps — the same speed that Thunderbolt connectors currently have. However, we won't be seeing the upgraded spec anytime soon as it is scheduled to be finalized sometime this year, with devices set to launch in late 2014 or early 2015.
To take advantage of the double-speed USB 3.0 interface, devices such as computers, hubs, and digital cameras will need new USB controller hardware. However, the new version of USB 3.0 uses the same connectors, so existing USB devices can be plugged into the higher-speed ports.

USB 3.0 cables may or may not work. "Existing SuperSpeed USB cables are not certified to operate at 10 Gbps; it is possible that some existing SuperSpeed USB cables may be capable of operating at 10 Gbps," the group said.
It'll be interesting to see what happens when these devices appear and begin to gain traction — the ubiquity of USB connectors, as well as the more reasonable pricing of products with the connectors, has the potential to turn Thunderbolt into another FireWire. Unless, being late to the party in terms of speed will prove otherwise. Only time will tell.
 [via CNET]
Related Posts