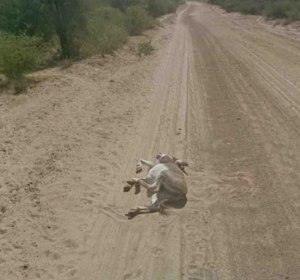 This little donkey has been making the rounds on the internet lately — from Twitter all the way to Fox News. Twitter user @TheRealSheldonCooper posted the picture above on the social network, which is actually a Google Street View image in Botswana. People assumed that the donkey was behind the Street View car, and seeing that it was lying like that, assumed it was dead as well! Put those two things together and what do you get? Google killed a donkey, of course.
But Google, in an official response titled "Never ass-ume," proves why everybody was wrong.
Over the last 24-hours concerned members of the public and the media have been speculating on the fate of a donkey pictured in Street View in the Kweneng region of Botswana.

Because of the way our 360-degree imagery is put together, it looked to some that our car had been involved in an unseemly hit and run, leaving the humble beast stranded in the road.

As our imagery below shows, the donkey was lying in the path – perhaps enjoying a dust bath – before moving safely aside as our car drove past. I'm pleased to confirm the donkey is alive and well.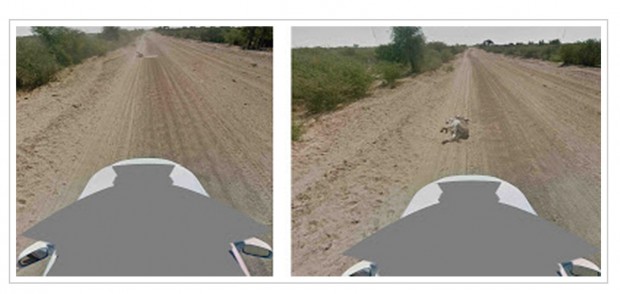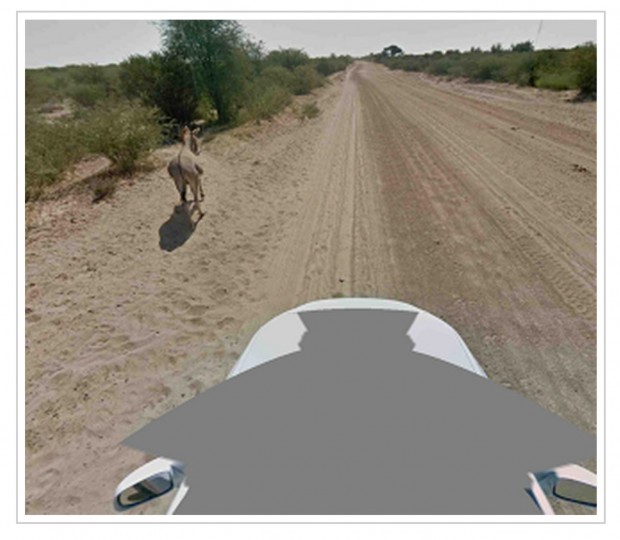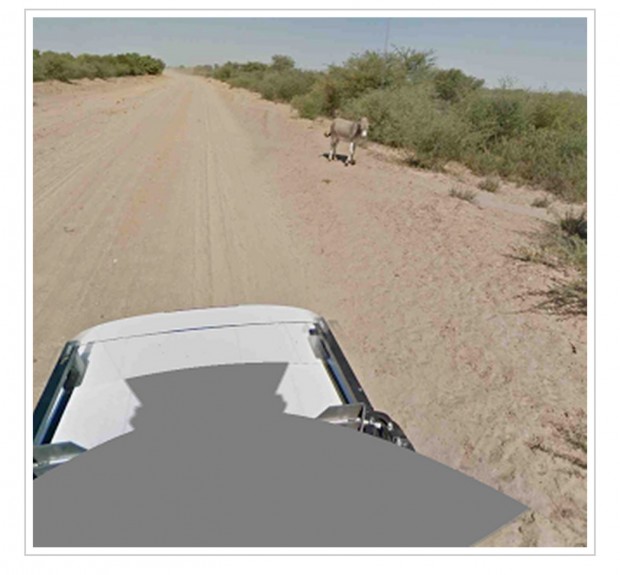 You'll notice that as the Street View car approaches the donkey, it gets up and moves out of the way. So, there you have it people. Move along now, Google did not, in fact, murder a donkey.
[via TechCrunch]
Related Posts