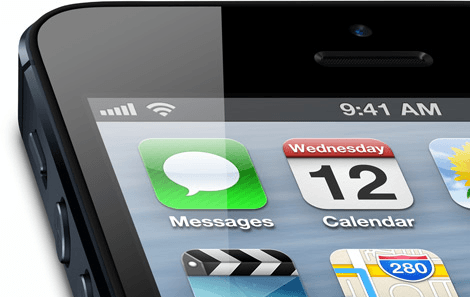 The China Times is reporting that Apple is planning to release not just the iPhone 5S this June, but a larger phone along with it. Oh, and it's being called the 'iPhone Math.' The report also contains very detailed information on what Apple plans to do in terms of production and suppliers:
The shipments for components, including touchscreens and cameras, will start rising significantly in March, and iPhone manufacturers will begin production in late April. Hence, Apple's suppliers will see major growth in 2Q 2013.

Hon Hai Precision Industry Co. Ltd. will undertake 90% of the manufacturing orders, and Largan has received orders for 8 million camera lenses. Fujikura, Flexium and Zhen Ding will share production orders for printed circuit boards.

Foxconn Technology and Coxon will provide molding parts for Apple's new models; Foxlink will continue to offer connectors; Hon Hai Precision's Microelectronics Technology will start designing 4G network solutions for Apple.
The phone is reportedly going to have a 4.8 inch screen and an 8-megapixel camera. The iPhone 5S will also have an 8-megapixel camera and an additional update in the holiday season would supposedly bump it up to a 12-megapixel camera. Juli Clover of MacRumors notes that it is difficult to believe that Apple will indeed produce a phone with a larger screen and that they would release 2 iPhones within 6 months of each other.
It's also not clear whether the iPhone Math label is a codename or a weird turn in Apple's naming scheme. Let's all hope, for Apple and our sake, that it's a codename.
[via MacRumors, China Times]
Related Posts