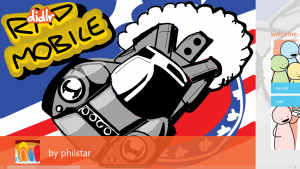 We all have those times when we get bored and we start doodling. Doodling on pen and papers is old school as you can clearly see, with Didlr, doodling is all high-tech now. Didlr now only makes doodling on Windows 8 fun, it also gives a lot more features and you can now share and see other doodles to get inspired or to inspire other fellow doodlers. This app though I am warning right now is a serious time waster and is a must for all professional doodlers like me.
What is it and what does it do
Main Functionality
Didlr app allows you to doodle anything and it helps you share your creations with the rest of the world.
Pros
Simple controls to draw doodles
Beautiful Interface which is really easy to use
Share you artistic creations with the rest of the world through Social Networks
Share you creations with fellow didlrs using the app
Easy organization helps you follow trends across the world
Capture a picture and then start doodling over it
Cons
App works great if you have a touch interface
Ad supported
Discussion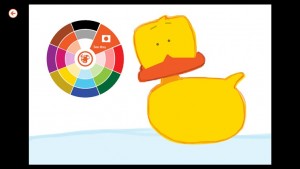 Didlr, is a really great app. Doodling is a big hit with us geeks. And this app helps us doodle on our favourite interface, the PC. Didlr, an exclusive Windows app, is a must for all those artists who want to show their creative streaks to the rest of the world. And you don't have to be a Monet or a Picasso to be great at this app. Simple controls make this app easy to use and great doodles easy to produce.
To begin with the interface is so easy, that a child can start using it and get hooked to it. It uses the Metro UI principles and has many handy additions like when you click to view a doodle, you not only see it, you also a fast forward GIF(?) of it was made. This was a pretty cool and a handy feature by the app. Also you can capture a picture and then start doodling over it. Personally this was the best feature of this app.
And the second best part about the app definitely has to be the Social Media integration. You have the usual complete Charms bar integrations. So this makes it easy to share your doodles with all your connected accounts and you can also sync them with your SkyDrive account. But what this app offers more is a community of Didlrs as the developers call them. You have a very active and passionate community of Didlrs whose creations can inspire you and or you can inspire them. And easy organization through # tags helps you see what is trending across the world.
This app is pretty well built and doesn't many cons. The main biggest con of course would be that this app is a productivity drain and you can sit on it for hours doodling. But on a more serious note, this app can't be exploited to the maximum if you don't have a touch input. I am not on an expert with mouse drawing, and I had troubles drawing properly with pointers. Also, this app is ad supported and there are a few ads through out the app punctuating the beautiful interface.
Conclusion and download link
Didlr in the end is a must for all dotTechies who love doodling. This app has a really beautiful UI which helps getting hooked on to it fast and for long. It has a vibrant community built around it and makes doodling more interactive and fun. The app hardly has any cons and it is a must download. Even though you are not really a doodler you should give this app a try, maybe you can get hooked on to it. Though this app easily helps you waste time. You have been warned.
Price: Free
Supported OS: Windows 8, Windows RT
Supported architectures: x86, x64, ARM
Related Posts