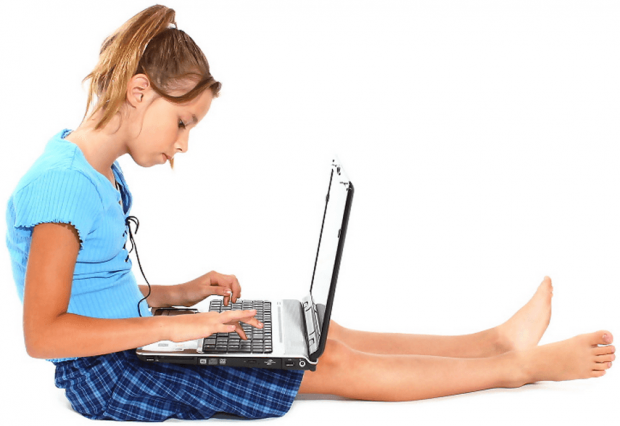 A father in Boston is paying his daughter to quit Facebook. He's giving her $200 to stop using the social network for at least 5 months, and they even have their own official contract containing the agreement.
The agreement states that Paul Baier, the father, will get access to his daughter's Facebook account to change the password and deactivate the account for her, preventing her from re-activating it herself before the proposed end date. Her Facebook account will stay deactivated from February 4 to June 26. As for the money, Baier will be giving his daughter $50 this April then the rest of it in June. She says she plans to use the money to buy "Stuff."
Check out the contract: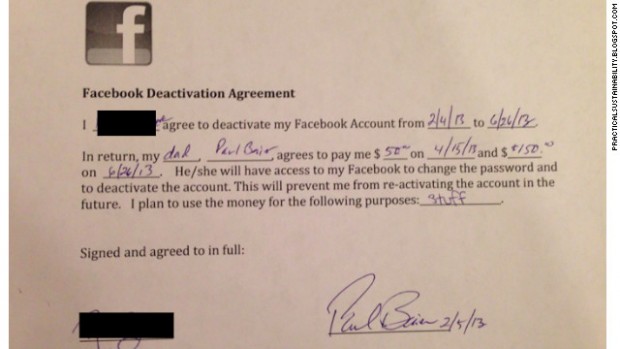 "Why not try something called 'parenting'. It's more difficult than bribery but will more beneficial to your daughter in the long run," one commenter said in response to the story. In his defense, his friend Kent Wellington said, "He's a good guy and good parent. Regardless, there's nothing wrong with a parent being proactive with their kids in the area of social media. I'm sure the dialog that lead up to the agreement was as valuable as the contract."
I wonder if my parents will pay me to stop using Facebook. I'd like to get myself some "Stuff" too.
Was it a bad idea? Would you give your kid money to quit Facebook too? Tell us in the comments!
[via CNN, image via "Picture Youth"]
Related Posts