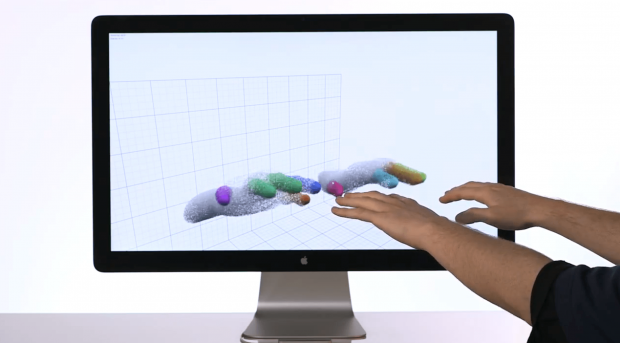 If you thought controlling your to-do list Minority Report-style was awesome, you won't have to wait much longer for futuristic gestures to take over your computer.
Leap Motion has just announced that their motion controller — which works with Windows and Mac OS X computers — will be available on May 13th via their website and a few days later at Best Buy. If you've never heard of the Leap Motion controller before and are wondering why this is so exciting? Try watching this video first:
The company also announced some apps for its app store ranging from a racing game from Disney, Cut the Rope to in-development professional support for Autodesk and Corel programs.
But what's more exciting is how it'll change the way you do the simple things. Browsing the web, navigating maps and even drawing things with an actual pencil can all be done using the controller. And if you don't want to use gestures to do things, the controller is so small that it won't even get in the way when you don't need it.
The Leap Motion is available for preorder now for $79.99.
I don't know about you, but I'm sold.
[via Leap Motion, The Verge]
Related Posts