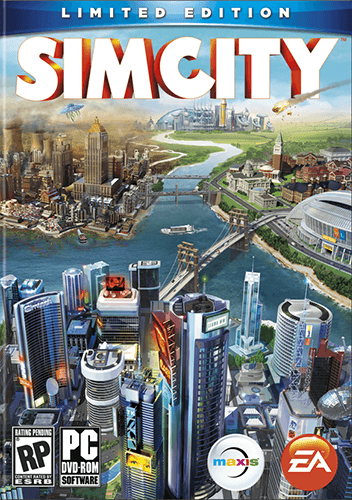 Today marks a very important milestone for those of you who are like me and created (and destroyed) countless cities in the SimCity games. Whether it was in the original game, or the more recent SimCity 4, (yes, SimCity Societies does not exist) you'll probably be excited with the news that a new game in the series is finally launching!
Simply called SimCity, the new game has been widely anticipated up to its launch, and early reviews of the game range from positive to absolutely glowing. The new SimCity features a more connected and social approach, allowing you to play games in regions with your friends' cities neighboring yours. This allows you to work together to pool resources such as electricity, help each other using fire departments and even antagonize each other by pulling aforementioned power supply. But if you want your old SimCity, it's there too — you can play in a region exclusive to yourself. Apart from the new features, the game has received a significant graphical overhaul and the result is the most gorgeous-looking SimCity game yet:
Here's a TV ad that's launching with the game:
The only downside to this connectivity is that the game will require a constant online connection to play, meaning it's not unlike most online games out there today. Also, the great amount of anticipation leading up to the game's release has resulted in some server-side problems ranging from issues to downloading the game to not even being able to log in and play. However, these issues should be ironed out in the next couple of days.
I already have my copy, and I'm ready to go (cannot wait)! If you don't have yours yet, or this is the first time you're hearing of it, give it a shot — I think everyone can enjoy the game. SimCity is available in a "Limited Edition" for $59.99 and a "Digital Deluxe Edition" with extra content for $79.99.
Related Posts